Flaman Sales and Rentals
92 Cook Rd.
(Corner of Hwy 1 & Hwy 8 North)
Moosomin , SK
S0G 3N0
S: Closed
M: 7:30-5:30
T: 7:30-5:30
W: 7:30-5:30
T: 7:30-5:30
F: 7:30-5:30
S: 8:00-2:00

Blog
Mar 7, 2022
When Melted Snow Must Go, Flaman Pumps You Out
It's great to see the winter snow melt, but it can leave a sea of excess meltwater on your farm, acreage, or worksite. Flooded ditches, construction sites, dugouts, or even just low-lying spots in your field can accumulate serious pools of water. The sucking mud that comes with it can make you miss frozen-solid winter ground.

Fortunately, Flaman carries a number of water pumps to help you move winter snowmelt water quickly – giving your spring growth room to breathe.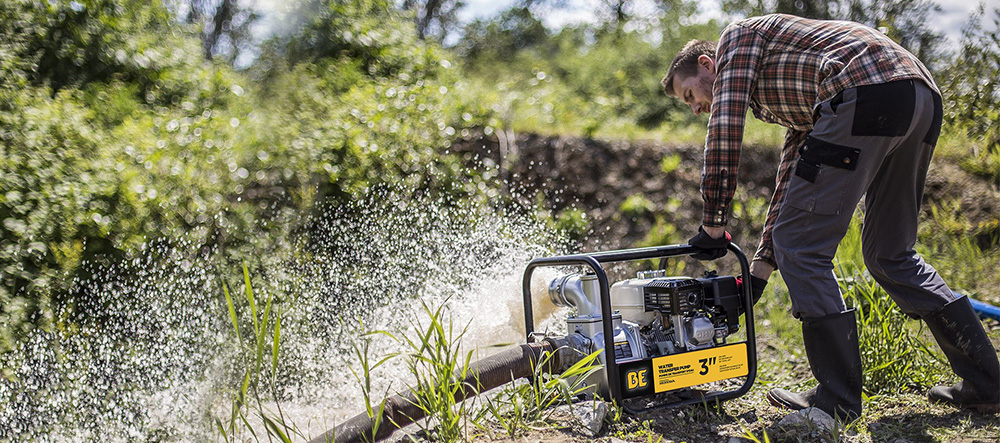 Our large selection of water pumps range in size from 1" to 4" from brands like Honda and BE. We also carry two brands of floating pumps: Watermaster and Warthog.

The Watermaster floating pump is a high-volume, low horsepower pump, available in either gas-powered or hydraulic configurations. The Warthog floating pump is a highly fuel-efficient piece of equipment that is capable of pumping continuously up to 15 hours at 850 gallons per minute (51,000 gallons per hour). It's so compact it can fit in the trunk of a car.




From right to left: BE water pump, Warthog floating pump, Honda water pump

For your existing spraying or pumping operation, we have all the hoses, fittings, and filters you'll need to keep things running smoothly.

Our variety of spraying and pumping hoses includes lay-flat, air-seeder, and industrial-grade suction hoses at an affordable cost. They can be purchased pre-cut to a specific length, so you can have the option to build your own efficient system right off the shelf.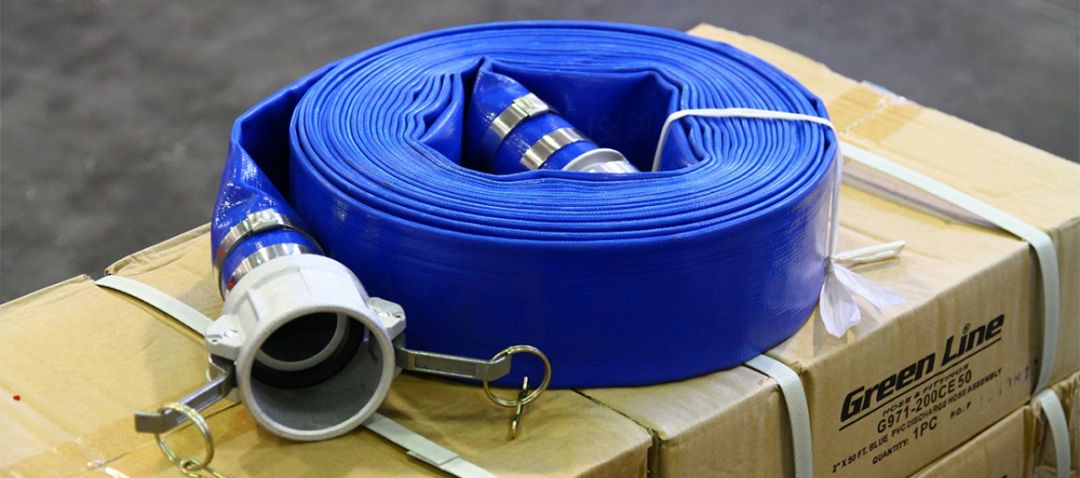 Our large selection of hose and pipe fittings are offered in both aluminum and plastic, with options for manifold or threaded style. We specialize in 1" to 4" size fittings that include cam locks, ball valves, reducers, pipe thread, flanges, and more.





We carry Super Flo water filters, rated at over 4,000 gallons per hour and equipped with easy-to-replace foam and mesh. If your pump-to-filter hook-up needs some tweaking, we have adapters available for your convenience. Some Flaman locations also carry filter floats, which help remove some common hurdles of pumping water. They eliminate the need for waders and keep your filter submerged in sloughs, ditches, ponds, and dugouts as low as 10" deep.
Filter Float demo video

-----
From water pumps, floating water pumps, filters, fittings, hoses, and accessories, Flaman is here to provide you with efficient, reliable, and cost-effective solutions to move water. To learn more about our product selection or to get expert water-moving advice, talk to one of our team members at your nearest Flaman location.