Flaman Sales and Rentals
92 Cook Rd.
(Corner of Hwy 1 & Hwy 8 North)
Moosomin , SK
S0G 3N0
S: Closed
M: 8-5
T: 8-5
W: 8-5
T: 8-5
F: 8-5
S: 8-12

Blog
May 4, 2020
New this spring: Flaman adds Chembine Chemical Mixers to the product lineup
We are excited to offer two new products to our Chem Handling lineup this spring: the Chembine Chemical Mixer and the Chembine Hot-Tank.

Designed and manufactured in Western Canada, the Chembine Chemical Mixer from Freeform Plastics is an innovative solution for batch mixing chemicals on your farm. With a capacity of 75 US gallons (62.5 imperial gallons), this tank saves you time and money with its faster drain time, new knife block design, and the latest innovation in agitation. This new chemical mixer was also designed to be more user-friendly and ergonomic, so you won't have to bend over as often to reach the valves – preventing unnecessary strain on your back.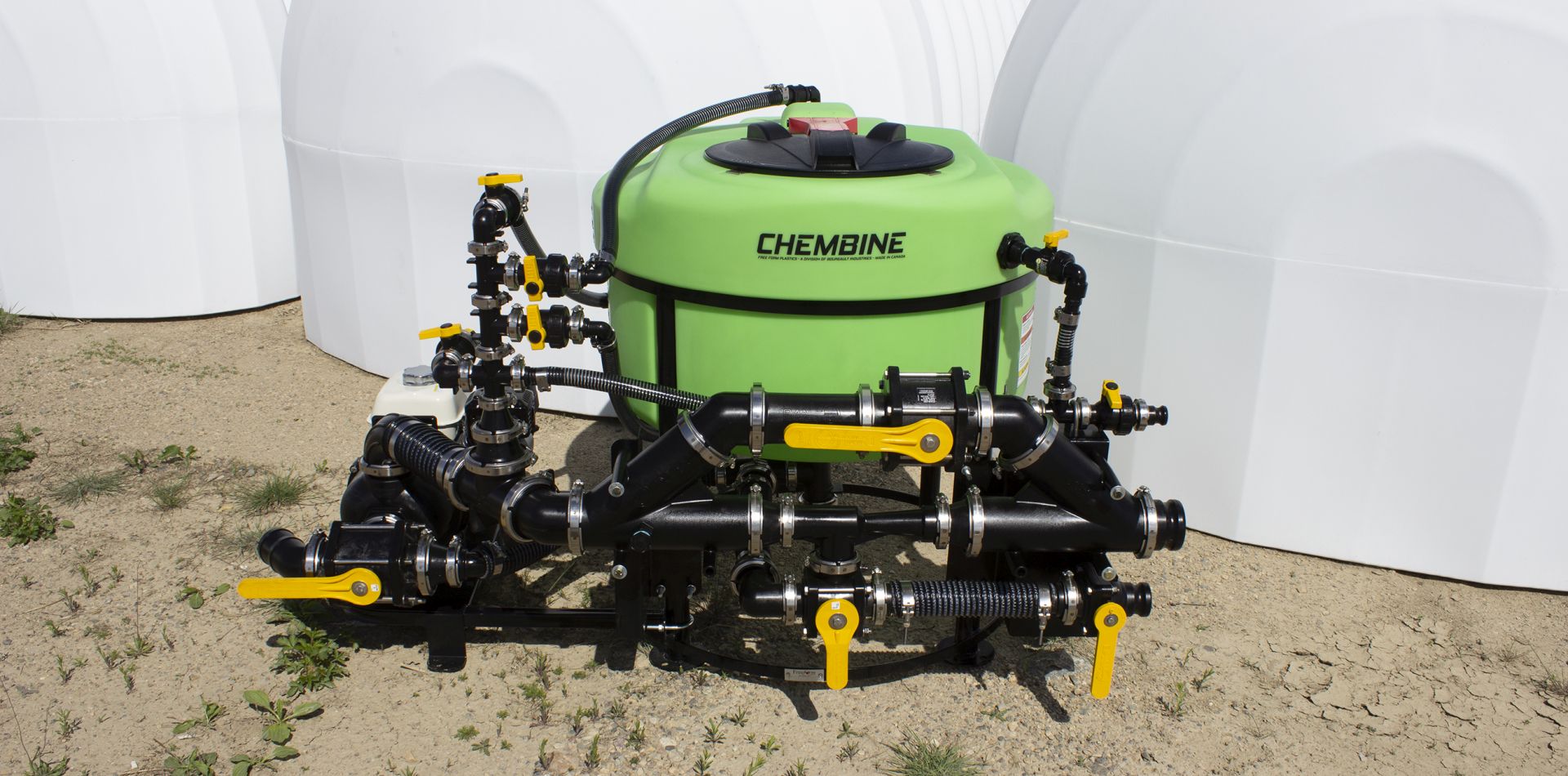 The Chembine is sold without a pump, however there are two optional pump kits available to create a complete system. The first option is a 6.5 HP Honda with a Wetseal Banjo pump, and the other option is a 13 HP electric start Honda with a Hypro pump.

To learn more about the features of the Chembine Chemical Mixer, check out this interview with Freeform Plastics:



The Chembine Hot-Tank is another beneficial product for your farm, as this high-capacity tank can hold up to 1680 US gallons (1400 imperial gallons) at once. The Hot-Tank will agitate your chemical mix, so that it doesn't separate. This will allow you to pre-mix your entire chemical load ahead of time, so when the sprayer arrives everything is prepped and ready to go. Instead of paying for the tank, the parts, and the labour separately, this convenient alternative comes plumbed up and ready to use – allowing you to spend more time mixing and spraying.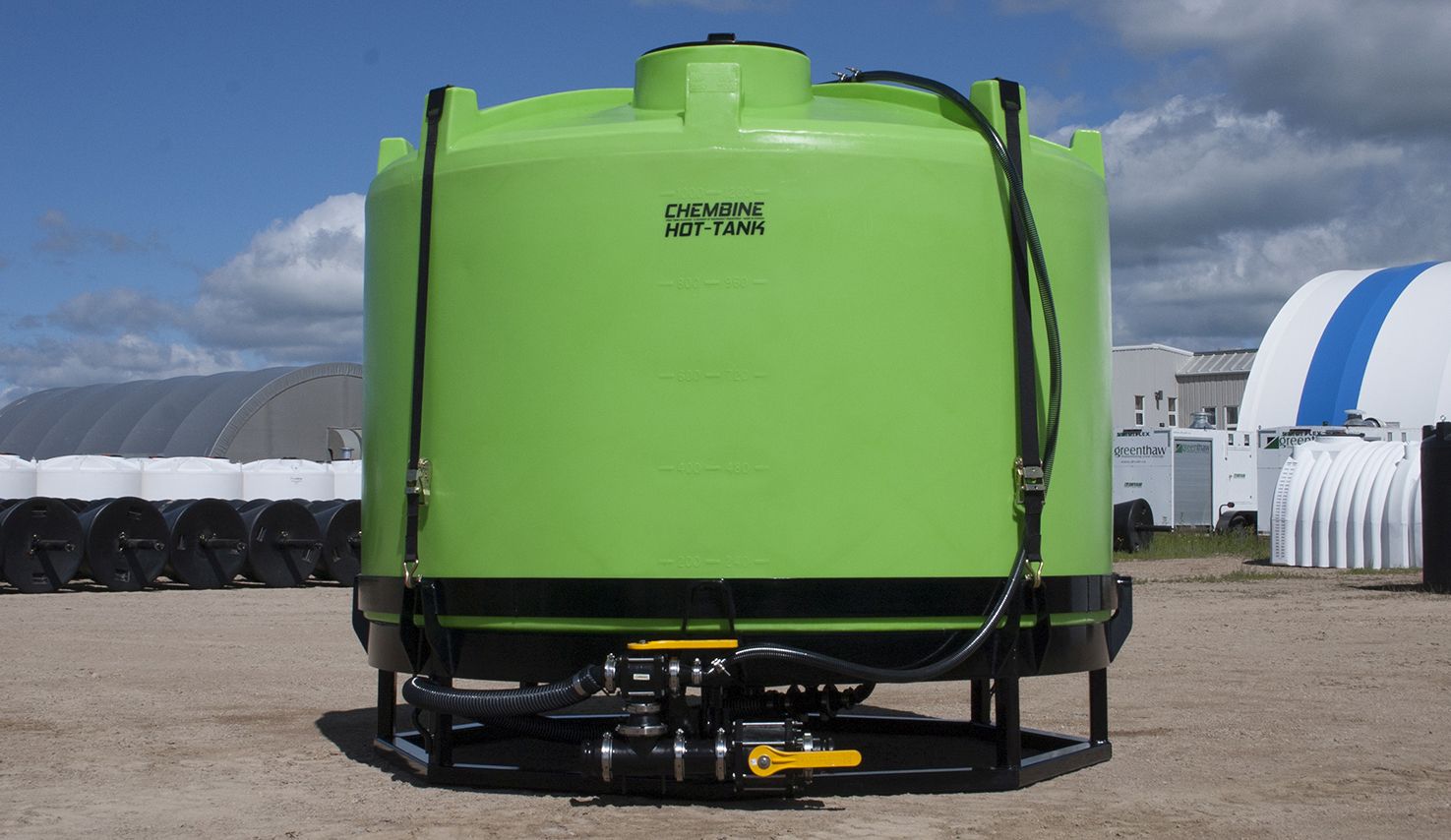 -----
For more information on these products and to view the rest of our Chem Handling solutions, click here.