Flaman Sales and Rentals
92 Cook Rd.
(Corner of Hwy 1 & Hwy 8 North)
Moosomin , SK
S0G 3N0
S: Closed
M: 7:30-5:30
T: 7:30-5:30
W: 7:30-5:30
T: 7:30-5:30
F: 7:30-5:30
S: 8:00-2:00

Blog
May 8, 2023
AGI Batco UCX3 Conveyor. U-Trough Convenience. All Commodities.
We could speak volumes about the volumes the all-commodity AGI Batco UCX3 U-Trough Belt Conveyor can process. It's powerful, high-capacity, and fast. In ideal conditions, it can move up to 12,500 bushels (about 340 tons) of canola in a single hour.

At that rate, it's not sheer fantasy to imagine loading a Super B in 10 minutes. Even heavier crops like wheat and peas still whistle through at about 10,000 BPH.



Fast as that ride might be, the cereals, pulses, oilseeds, or fertilizers you put through it come out hardly the worse for wear. Gentle handling is the beauty of a U-trough system – especially one with the UCX3's problem-solving design. It focuses on eliminating points where spillage, crushing, and other damage can occur, from intake to spout.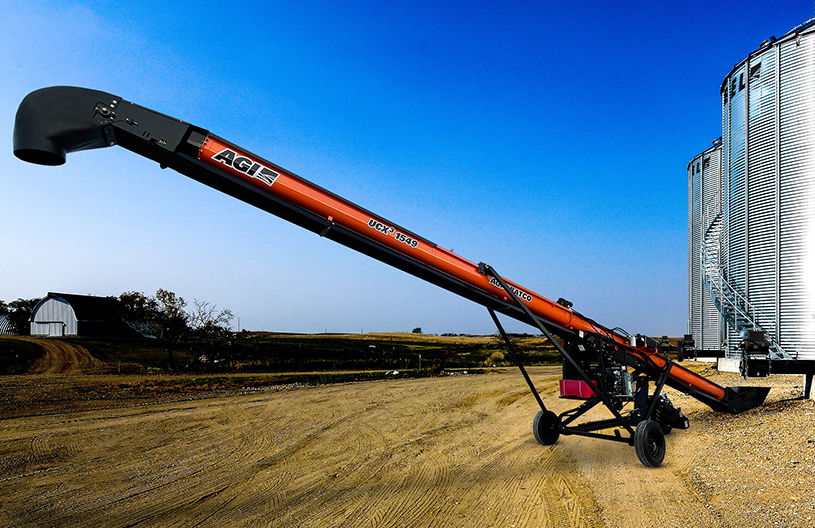 Advanced Leakage Protection
That starts with the redesigned collapsible hopper. It's built low, so you can be sure it will fit easily under any bin. The new, reinforced design also maximizes grain flow by minimizing potential leakage and grinding along its sides.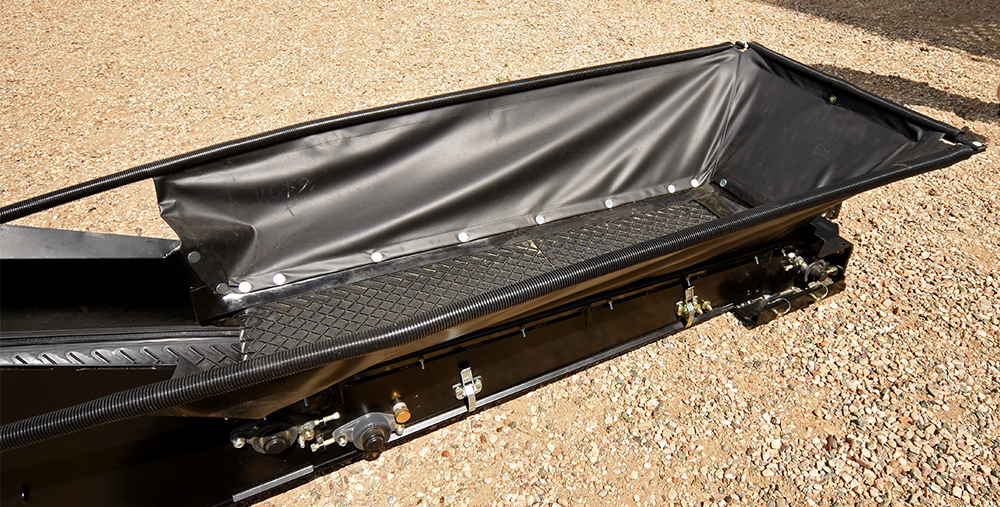 A double-lip sealed edge keeps your commodities tightly in place as they travel up the conveyor's 15" Direct X belt. It's a U-trough-ready update of the chevron pattern used in the successful AGI Batco BCX3 tube conveyor.

Sticking With What Works
The BCX3 design worked so well that many of its features have been incorporated into, or adapted to, the UCX3. These include:

Turbo clean wash system, two belt scrapers, and belt brush. Working together in one remarkably easy clean-out process, they keep your belt debris-free and oilseed-friendly.





Redesigned S-Drive. Easily adjusted with normal tools, this feature keeps your belt running straight and true without the risk of overtightening your pinch-roller bearings.

IBEX Mover Kit. Redesigned with a built-in braking system and a 160° turning radius, the IBEX is powerful and easy to maneuver whether you're on a flat, dry surface or navigating deep muck. Two features provide the outstanding traction you'll need to get you through a rain or snow-drenched day in your bin yard: Skid steer-style tires for better traction and single-wheel drop-and-go convenience and balance.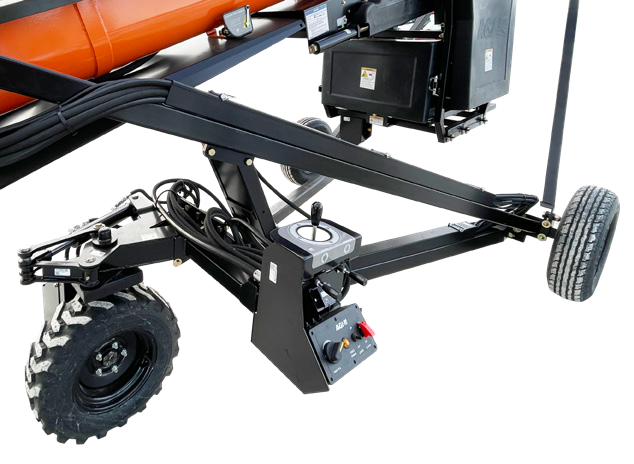 More Power to U.
One notable difference between the U-Trough Conveyor and the BCX3 is the size of their engines. The BCX3 offers a choice of two gasoline engines – the 32HP Kohler or the 33HP EFI Vanguard. The UCX3 bumps the power up with a 40HP EFI Vanguard motor and upgraded drive components to further increase hydraulic performance and longevity.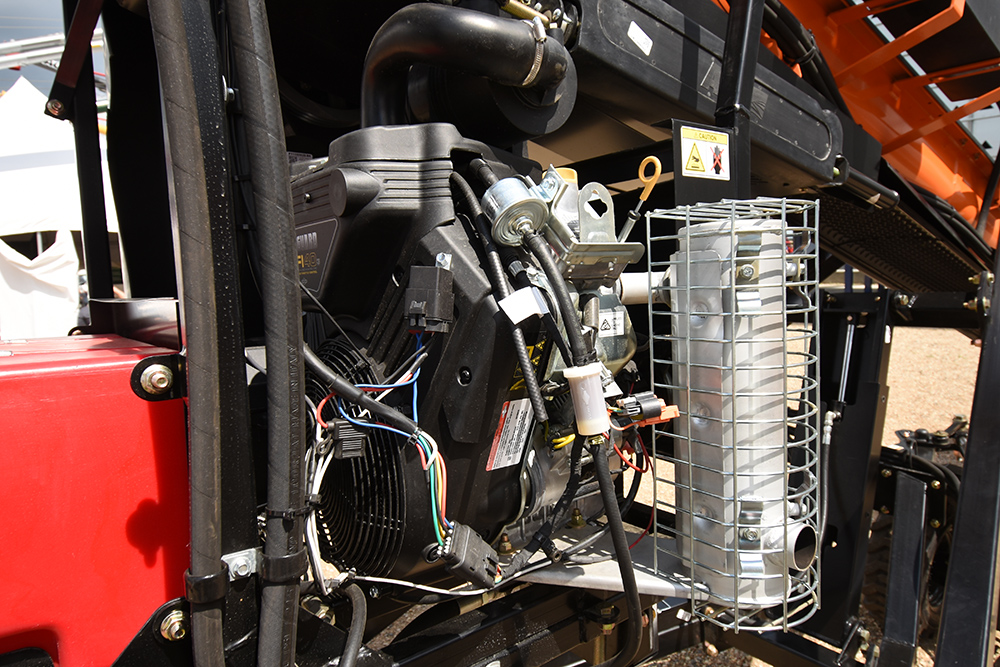 Learn what the UCX3 can do for you at Flaman.
Want to know more about the AGI Batco UCX3 U-Trough Conveyor? You can find expert advice at 11 Flaman dealers across Manitoba, Saskatchewan, and Alberta. Drop by your nearest Flaman location and get an up-close look at features like the ergonomic command centre, IBEX Mover Kit, and spillage control.



Ask our knowledgeable sales staff how the UCX3 or any of our other equipment can help your farming operation.