Flaman Sales and Rentals
92 Cook Rd.
(Corner of Hwy 1 & Hwy 8 North)
Moosomin , SK
S0G 3N0
S: Closed
M: 7:30-5:30
T: 7:30-5:30
W: 7:30-5:30
T: 7:30-5:30
F: 7:30-5:30
S: 8:00-2:00

Blog
Feb 3, 2021
After 50 years, Kello-Bilt discs remain innovative, family-manufactured, and built to stand up
When buying a field disc, you need the confidence to know that it is going to work the way you expect when you need it and not break down, leaving you stranded with work to be done. This is why Flaman chose to team up with Kello-Bilt products over 40 years ago. Like Flaman, Kello-Bilt remains a family-owned business that keeps quality and reputation top of mind. A field disc is meant to be put through tough conditions. Continued innovation is what has kept Kello-Bilt tillage equipment ahead of the curve and outlasting its competitors.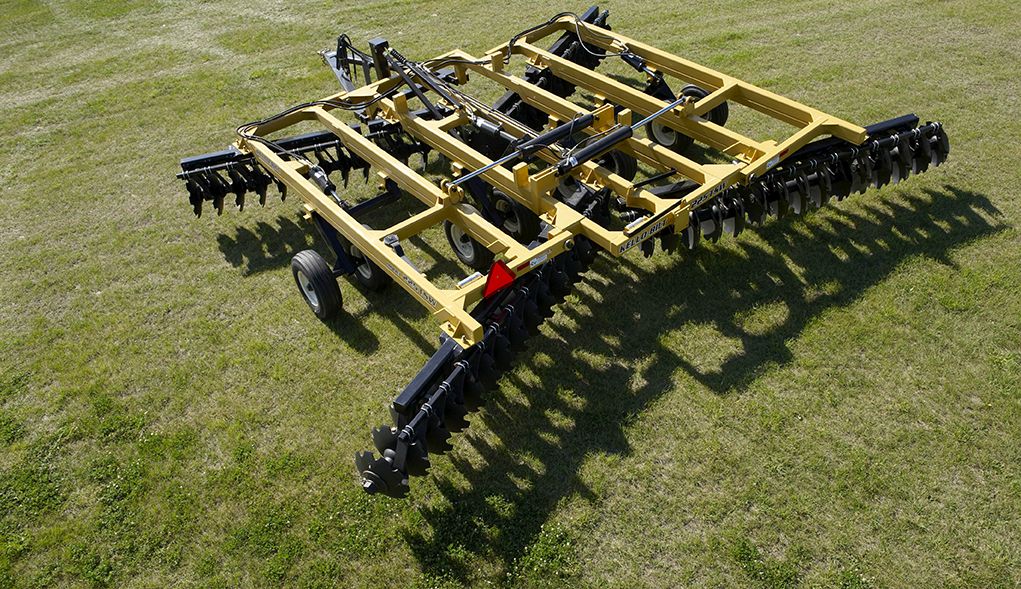 Kello-Bilt Tandem Disc - Model 225TSW

For over 50 years, Kello-Bilt discs have been Canadian-made to "be better". They're built heavy and designed to last in the toughest conditions. The company has continued to evolve with experience and improve the things that "didn't work" or simply didn't stand up to other discs in the tough Canadian environment. This is how the idea for the self-lubricating oil-bath bearing was born. The self-lubricating oil-bath bearing proved to be superior to traditional greaseable ball bearings.

Today, regardless of price, Kello-Bilt discs are still manufactured to the highest standard with Canadian and North American steel. They are constructed with high-strength steel tubing, heavy gussets, and powder-coated components to ensure best-in-class quality and performance. This ensures the longevity of your purchase for years to come. The oil-bath bearings and boron steel blades are designed and sourced from Brazil and Argentina specifically for Kello-Bilt. Boron steel blades are less brittle than traditional carbon steel blades.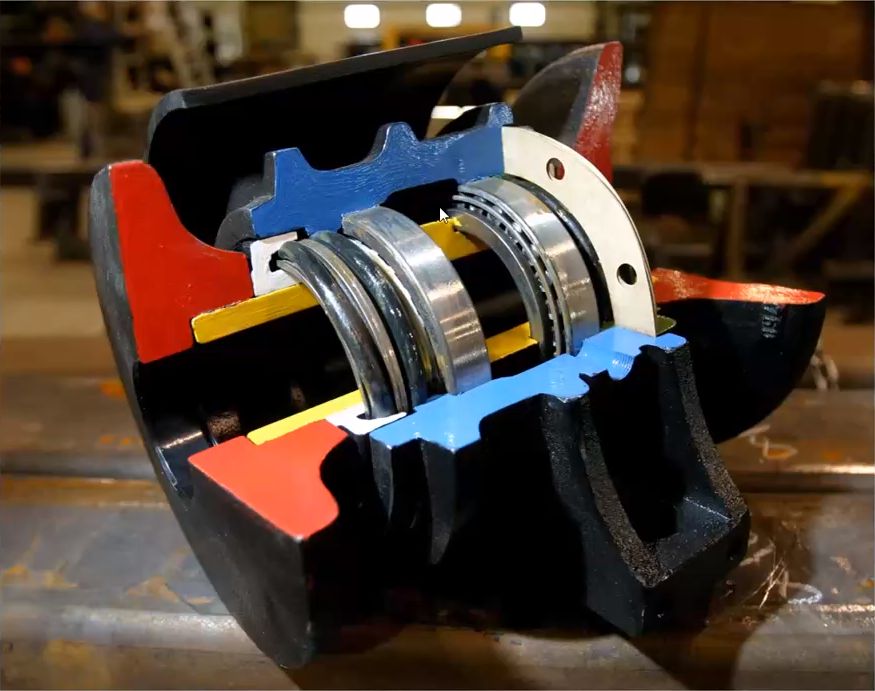 Oil-Bath Bearing Interior

The oil-bath bearing uses two tapered roller bearings mounted in a cast housing. The dual-cone seal constantly lubricates the bearing. They sit on the interior axle, which is never in contact with the actual gang shaft. Tapered roller bearings are ideal for a disc application because they are designed for side thrust. Most of the pressure a disc blade faces is side pressure, NOT radial pressure. Ball bearings are designed for radial pressure. Oil-bath bearings are extremely low maintenance. Testimonials show Kello-Bilt discs from the 1980s are still operating with their original bearings after over five or more sets of replacement blades. The beauty of the oil-bath bearing is that they're rebuildable. As long as you make sure not to run the blades too loose, as it will put pressure on the housing and cause leakage, the bearings can last for decades.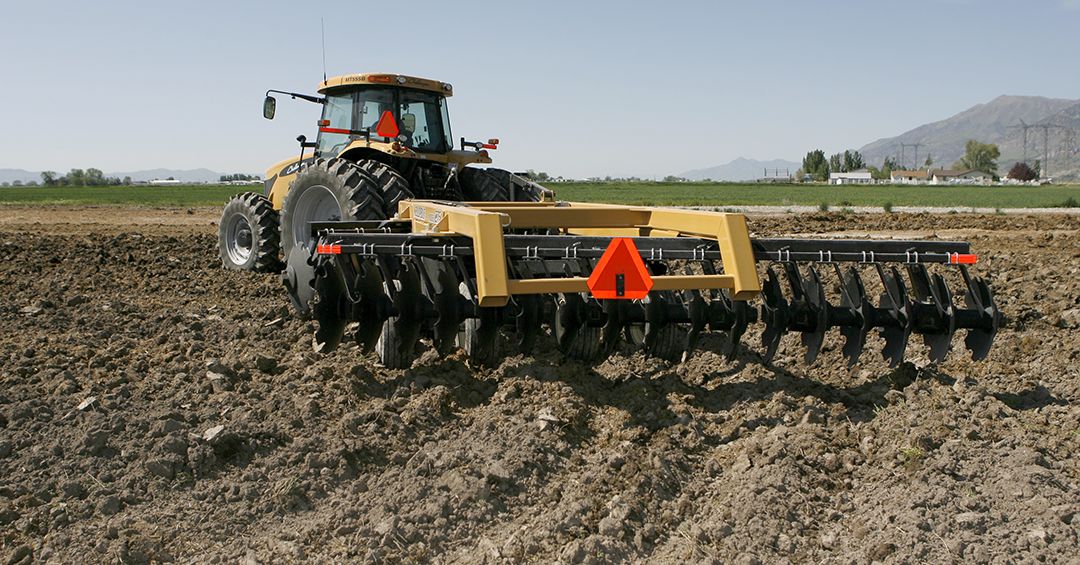 Kello-Bilt Offset Disc - Model 275

If you're serious about purchasing a quality field disc, contact your local Flaman dealer today. A Kello-Bilt disc with oil-bath bearings might be as serious as you are.