Flaman Sales and Rentals
92 Cook Rd.
(Corner of Hwy 1 & Hwy 8 North)
Moosomin , SK
S0G 3N0
S: Closed
M: 8:00-5:00
T: 8:00-5:00
W: 8:00-5:00
T: 8:00-5:00
F: 8:00-5:00
S: 9:00-1:00

Blog
May 18, 2023
U-Drain Narrows Down Your Search for Ideal Floor Drainage
Nothing says, "hope this will last" like cementing something into your floor. Fortunately, U-Drain pre-engineered floor drains were designed by carefully studying what drainage systems should do - and what they've failed to do in the past.

U-Drain engineers examined the drawbacks of previous systems and came up with several unique improvements.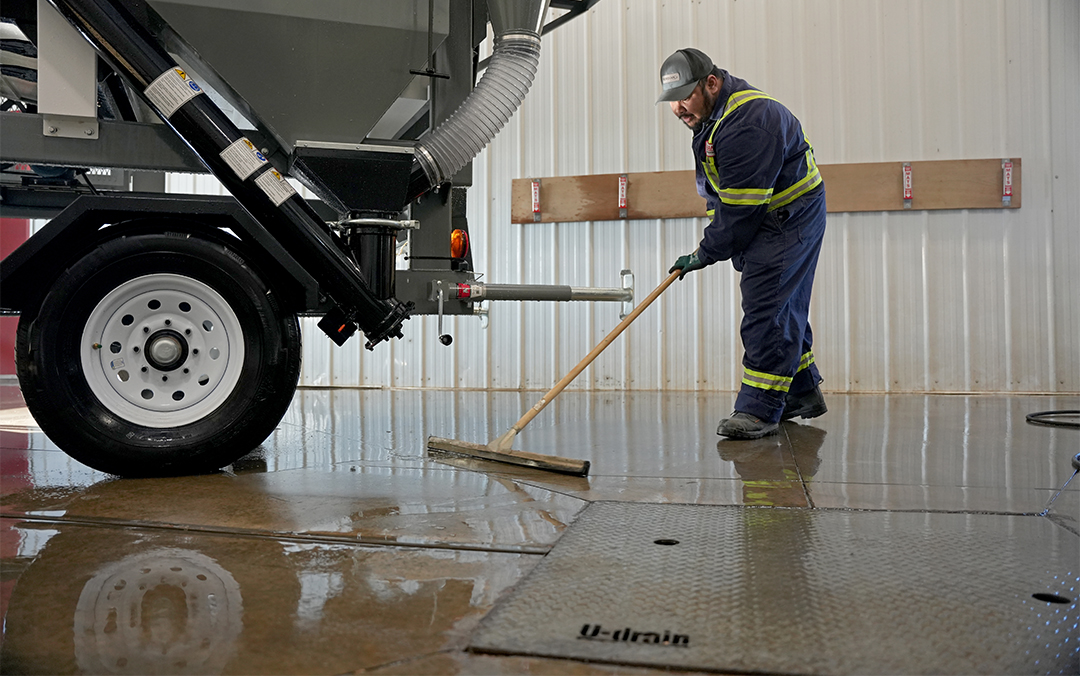 Grate-Free Floor Drainage
Over time grates tend to buckle and bend after being removed and replaced for cleaning, eventually ruining the level, low profile of your floor. U-Drain uses no floor grates. Instead, it replaces them with a slotted design engineered to stay in place for decades of service. There's no need to remove or replace anything.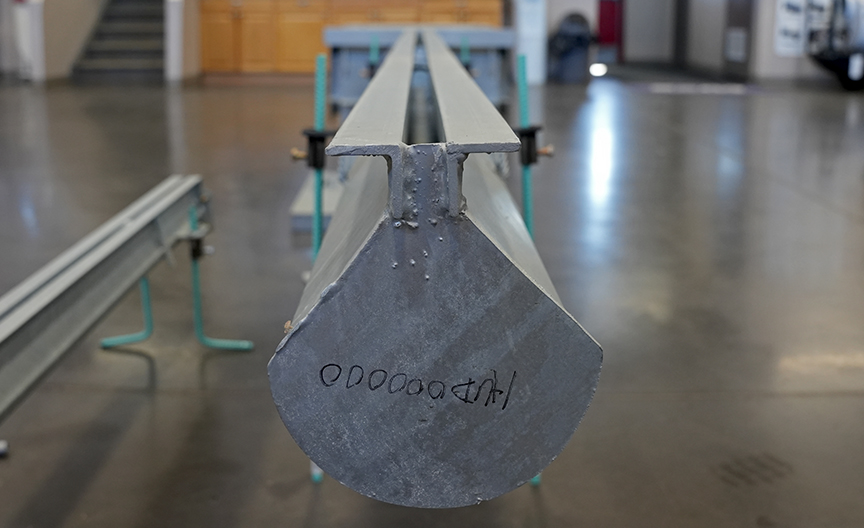 So Many Options!
U-Drain includes many features to make both homeowners and business operators happy.


Residential and commercial U-Drain installation examples

The slotted surface track is narrow and stays level with your floor, never sticking out from the moment you finish your concrete pour. As a result, homeowners and other property owners can now protect their garage floors, pools, driveways, and walkways without sacrificing style. U-Drain looks good and stays looking good.





Because larger commercial buildings may require more than one drain, U-Drain offers commercial customers several accessories for their specific drainage needs. Commercial packages are built to handle heavy-duty workplace drainage from fire halls to animal shelters. Our team will help you choose the accessories that best suit your unique business needs.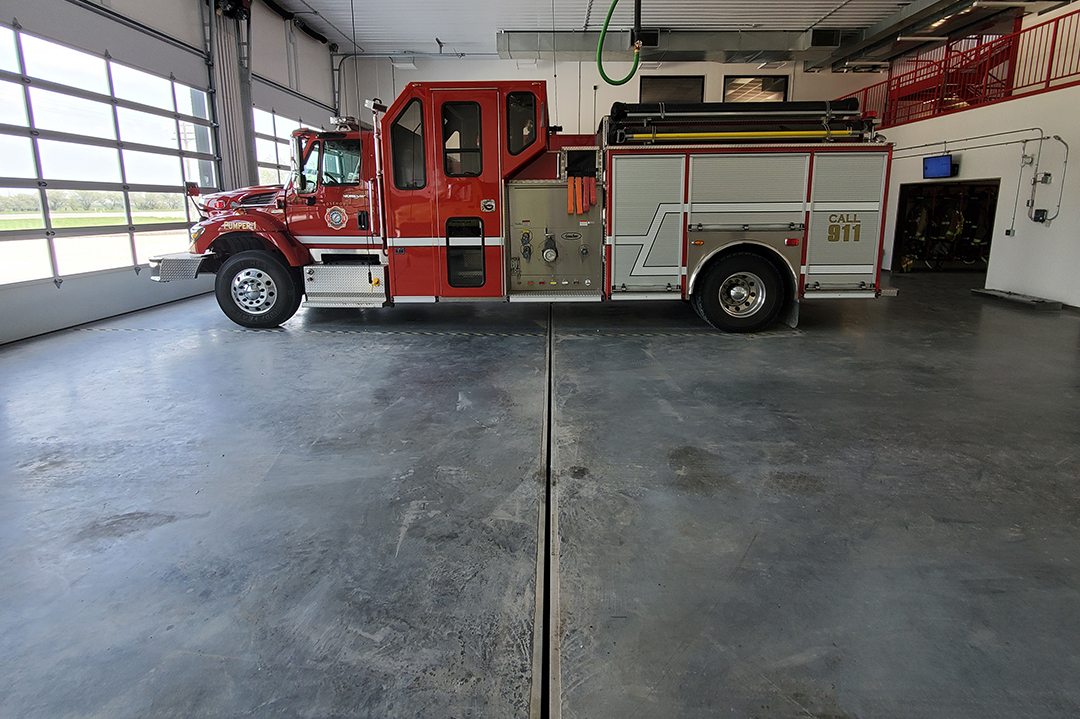 Long Lasting
Unlike other systems that can show up damaged before you even use them, U-drain is made galvanized and stainless-steel construction. The zinc galvanizing process will provide decades of protection against bacteria, rust, and corrosion.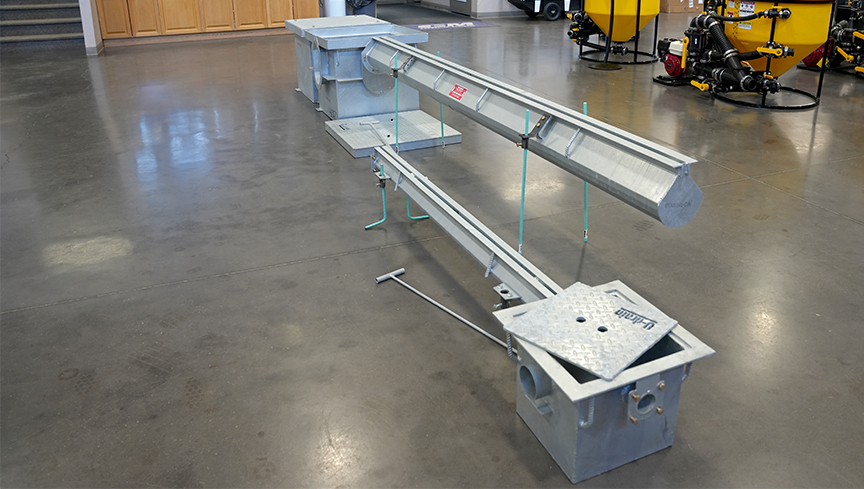 Easy to Install
U-Drain's pre-engineered design makes installation simple. Sections bolt tightly together, lined up perfectly with laser-cut markings. The commercial sections measure 10' in length, unlike the usual 3 to 5' of other drainage systems. That means not only quicker and easier assembly, but also a straighter line going out. Special anchors are welded firmly onto the sections and sump corners, allowing you to secure them directly to your rebar grid.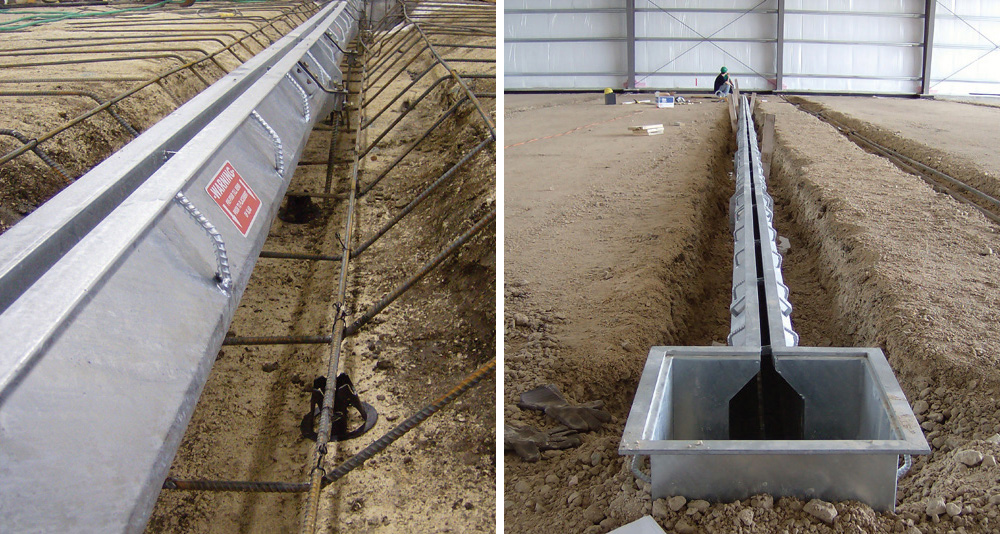 Structural Integrity
Unlike grate systems that can start buckling from the weight of equipment rolling over them, the slim U-Drain track channels the weight into the surrounding concrete. That's why its residential and commercial safe live load capacity exceeds 10,000 lbs.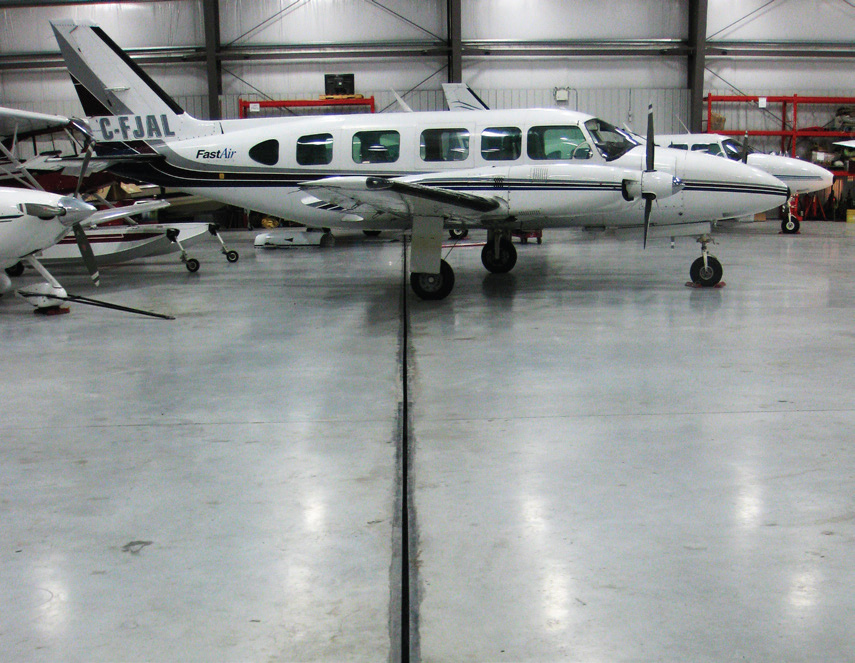 Easy to Clean
U-Drain provides a very simple cleaning alternative to removing and replacing grates. A specially designed cleaning paddle inserts easily into your drain slot. You can walk the full length of your drainage slot, sweeping debris into your sump for convenient disposal. Excess water drains out of 4" commercial and 2" residential outlet pipes running from your sump.



Learn More about U-Drain at Flaman
Flaman always takes pride in giving our customers one less thing to worry about, so we'll be happy to talk with you about how a U-Drain system can help make your home, workshop, or business tidier and more productive. We'll have your coffee and plenty of advice on options, benefits, and installation.

You can find U-Drain at any of the 11 Flaman dealerships across the prairies. In Alberta, you can find us in Nisku (just south of Edmonton), Lethbridge, Medicine Hat, and Fairview. Saskatchewan has six locations: Moosomin, Prince Albert, Saskatoon, Southey, Swift Current, and Yorkton. We also serve Manitoba, through our Swan River location.