Flaman Sales and Rentals
92 Cook Rd.
(Corner of Hwy 1 & Hwy 8 North)
Moosomin , SK
S0G 3N0
S: Closed
M: 7:30-5:30
T: 7:30-5:30
W: 7:30-5:30
T: 7:30-5:30
F: 7:30-5:30
S: 8:00-2:00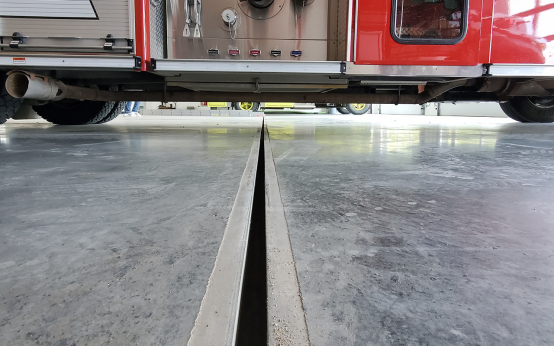 Permanently cemented into your structure, floor drains are a long-term commitment. So you'll want one with the attributes for decades of reliable service:
Long-lasting
Simple
Efficient
Ergonomic
Economical
Low-Maintenance
Contact Us
Quote Request
Similar Inventory
Extra Information
U-Drain was specifically designed around all these concrete floor drainage considerations. It substitutes the traditional grate with a pre-engineered slotted-trench design system with an easily accessible sump. That's just the beginning of the advantages U-Drain offers your residential or commercial structure project.
No Grates
The slot system was designed to do away with the problems of drainage grates, which tend to bend and buckle over time. This not only makes them difficult to lift out and replace but they also stick out from your floor. The slot system maintains a sleek and level, and low profile every day after you rebar and cement it in place.
Structural Integrity
Made of galvanized and stainless steel, U-Drain easily outlasts plastic pipe systems, which can chip or crack during shipping. The system is designed to channel the weight load off the top of the drain and into the surrounding concrete. The strength of both commercial and residential systems is CSA and ASME-certified for heavy-duty use up to and including airport traffic. Safe live load capacity exceeds 10,000 lbs. Or 1,040 psi. Zinc galvanizing coating and 304L or higher stainless-steel finish provide excellent protection from bacteria, rust and corrosion.
Versatile
U-Drain serves virtually any commercial or residential surface drainage application, allowing you to run one or more slotted drains into your sump, which in turn drains out excess water.
The Commercial U-Drain system features ten-foot lengths (7" diameter), as opposed to the three to five feet of other systems. That length makes it easier to run a straight line over long distances for larger structures. The bottom of the ten-foot lengths have pre-sloped bottoms for easier drainage. Each section drops about ½", for a total drop of 6" over the maximum straight length of 120'.
Commercial applications include:
Farm machinery and heavy equipment shops
Equipment storage
Parkades
Aircraft hangars
Animal Shelters
Fire Halls
Automotive dealerships, service centers, and car washes.
Manufacturing facilities
The Residential U-Drain system is designed for the shorter-length drainage of home garages, pools, driveways, or other areas with low water impact. Therefore, the system comes in five-foot lengths (2 3/8" diameter) with no pre-sloped bottoms required.
Residential applications include:
Home garages
Pools
Driveways
Walkways
Easy Installation
The U-Drain assembly process is simple to follow. Each length begins and ends with a solidly welded flange plate. Every plate has a laser-cut letter of the alphabet to make every four-bolt connection line up quickly, and accurately, while creating a leak-proof seal. A special adapter plate connects snugly to your sump and can be moved for different-height connections, due to the drop over longer commercial drainage distances. The longer commercial lengths feature easy anchors, which connect directly to your rebar grid. This saves your installer time levelling and permanently placing your U-Drain before the concrete is poured around it.
Low Maintenance
The U-Drain system is simple to clean. A paddle with a rounded blade slides easily into the slotted track. Give your paddle a quarter turn the walk it the length of your track. The blade will sweep debris to the sump, where it can easily be removed. There are no grates to remove or replace.
Sumps and Accessories
Every structure is different. So U-Drain offers several different options to customize your ideal drainage solution. Although all residential sumps come in one size, they do allow for single or double inlets, depending on how many points you want to drain from. Commercial sumps also offer a triple inlet option. Commercial sumps have a 4" outlet for water drainage, while residential outlets measure 2" in diameter. All sumps have rebar handles on the corners for wiring to your rebar grid before concrete pour.
Sump options and accessories:
12x12x12 Residential Sump (Single & Double Inlet)
24x24x24 Commercial Sump (Single, Double & Triple Inlet)
36x36x36 Commercial Sump (Single, Double & Triple Inlet)
Oil Separator Sumps (18", 24" and 36" Models)
Residential or Commercial Silt Strainer
Commercial Sump Basket
Flush Nozzle
Cleaning Paddle (Residential & Commercial)
Checkerplate Lid
Grated Lid
Slotted Lid
1' Sections
3' and 5' Sections
NEW OPTIONS INCLUDE: 45°, 90° and T-sections for direction changes.
Cost Effective
The U-Drain easily pays for itself in long-term savings. This system installs quickly, is easy to maintain, and outlasts competing products, thanks to its superior materials.
Ask Flaman about this simple and efficient alternative to grated drainage systems.