Flaman Sales and Rentals
92 Cook Rd.
(Corner of Hwy 1 & Hwy 8 North)
Moosomin , SK
S0G 3N0
S: Closed
M: 7:30-5:30
T: 7:30-5:30
W: 7:30-5:30
T: 7:30-5:30
F: 7:30-5:30
S: 8:00-2:00

Blog
Jun 16, 2022
Grain Cart Unloading Done Just Right
It really does matter how you look at it. Watching those harvest bushels pour out of your auger may do your heart good, but your back and neck don't fare so well.

That's because traditional grain carts unload on the left-hand side, causing you to turn away from your tractor controls. Meanwhile, anyone in your buddy seat has to do his own contortions to stay out of your way while you try to accurately offload grain. All that straining and stretching to see what's happening makes for a long, unpleasant day - and a sore, sleepless night.

Thankfully, one simple common-sense improvement gives you a clear view of your auger without the aches and pains.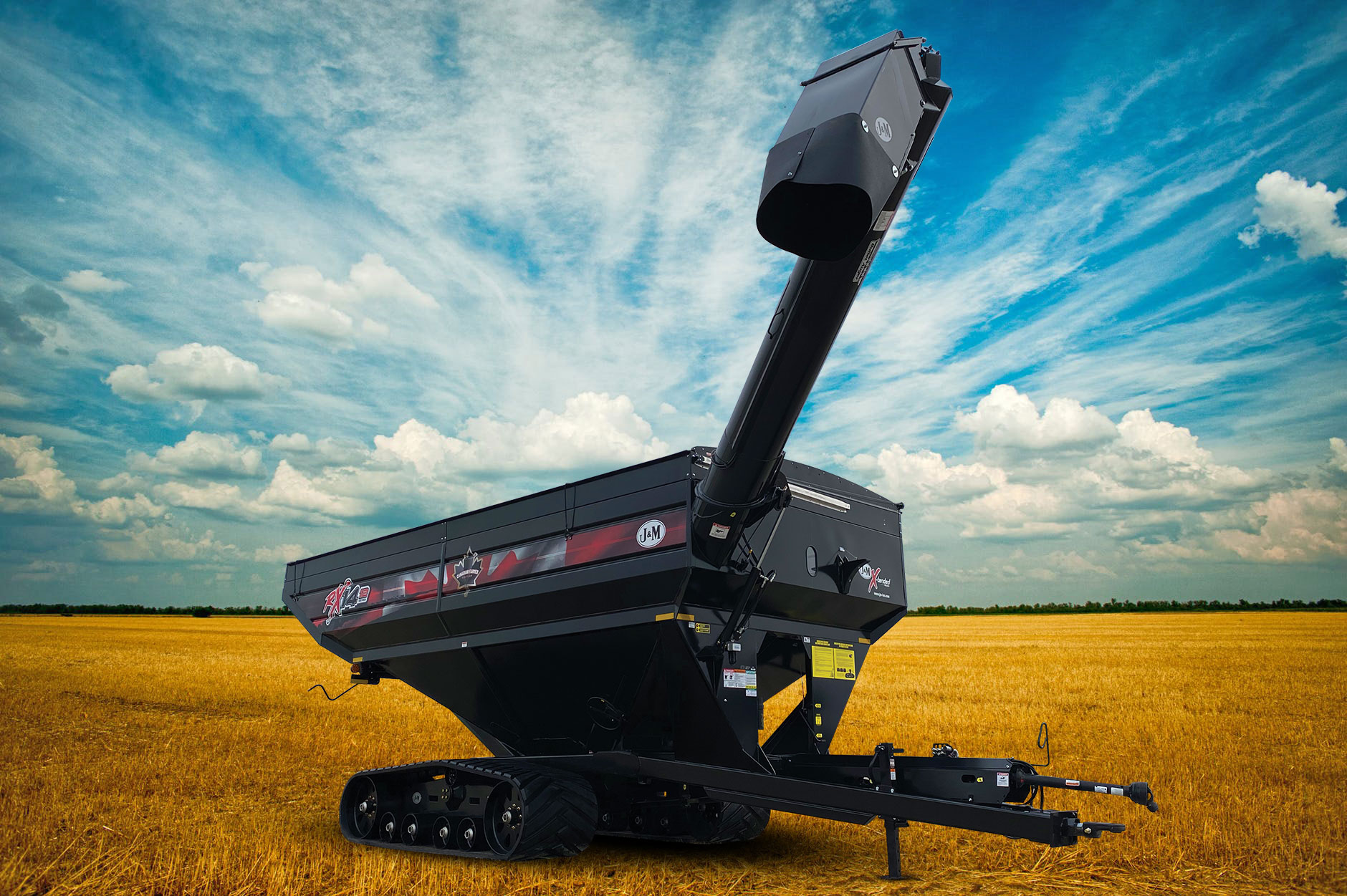 Right-side augers change everything!

J&M Manufacturing's right-side auger grain cart makes the most of your tractor's cab layout. Easy access to controls and unobstructed visibility allow you to effortlessly aim your auger right into the semi-trailers. The increased comfort makes grain handling more operator-friendly— with fewer visits to the chiropractor.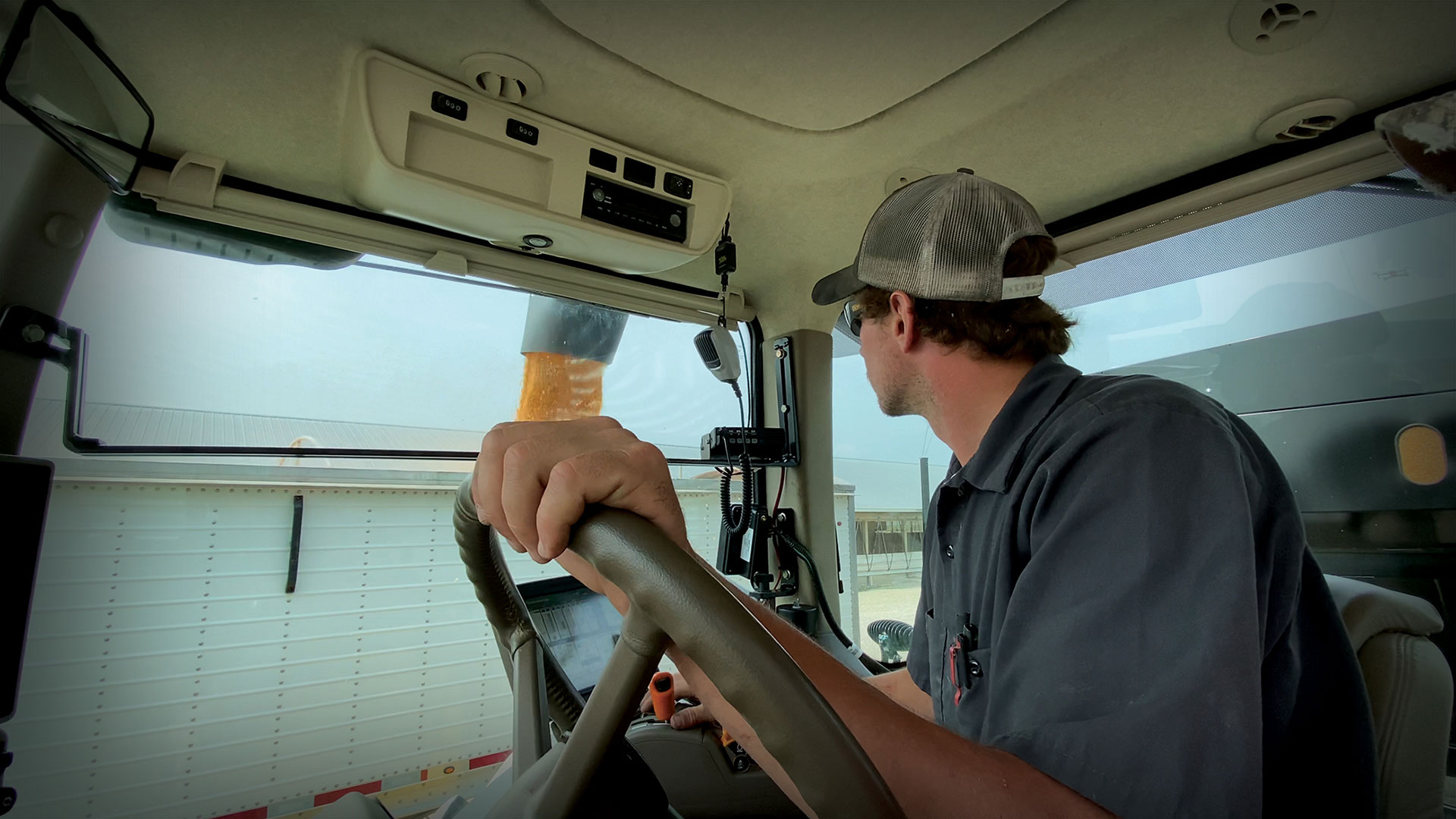 It works with the extended right-hand swivel of most tractor seats and provides a consistently clear view of your controls and monitors. No more groping around, hitting the wrong button, and spilling your valuable grain.





Farmer Approved

Operators have noted the left-to-right change left them less fatigued at the end of the day.
"It's hard to look to your left when your controls are on the right. It's just a piece of cake."
Bill Carter, Carter Farms

Different Side. Same Great Quality.

J&M builds their right-side auger model to the same high-quality standards as the rest of their grain cart line. All components and wearable parts remain as durable, dependable, and available as ever. Only the auger position has changed, and it's just one of this cart's outstanding features.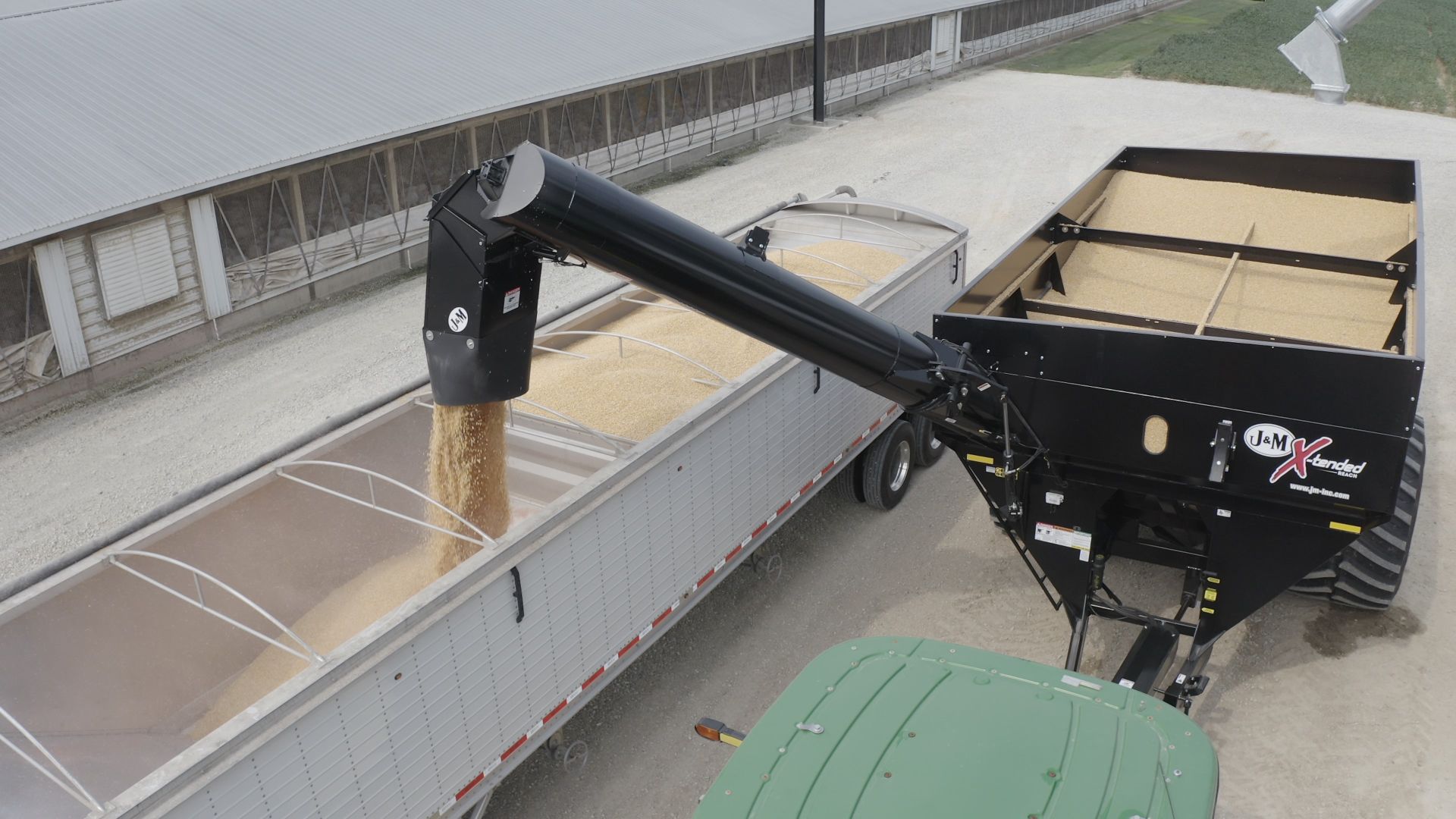 Speed, Accuracy, and Convenience

The X-tended reach straight auger enables you to transfer 1400 bushels of grain in 2.5 minutes. Meanwhile, J&M's patented telescoping hydraulic flow control spout sharpens your offloading aim – reducing the amount of grain that spills on the ground.

A 3-position auger system offers a 'storage' position to reduce machine width during transport and parking. The 'field' position limits stress on the auger and keeps the auger clean of any mud. The auger quickly extends to the 'unload' position to drop grain off.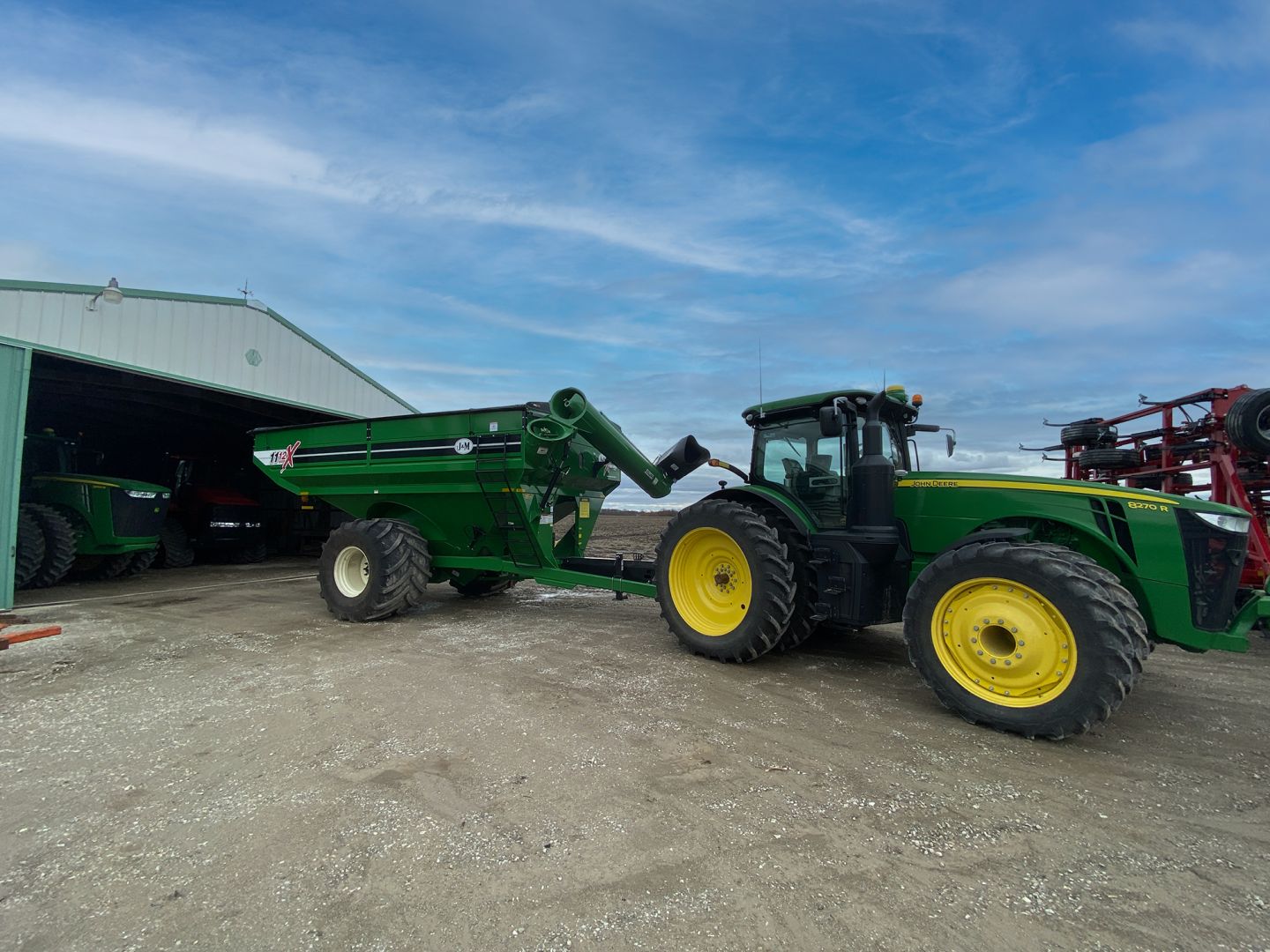 J&M Grain Carts at Flaman
Flaman carries the J&M 1412 grain cart with single 32" wide wheels or a 36" V4 Track to reduce soil compaction. Other heavy-duty standard components include:
- V-Truss axles designed for strength, preventing twisting or bending
- Oversized 6" spindles
- 10-bolt and 20-bolt hubs available
- Computer-balanced bullet auger flighting for quick unload speed and durability
All of our 1412 X-tended reach right-side auger grain carts will be wrapped with special edition Canadian decals, and will feature an iFarm scale, rolling tarp, and 1 ¾" PTO drive.



------
Numbers are limited for 2022. Contact your nearest Flaman Ag expert and reserve your new J&M right-side auger grain cart today!