Flaman Sales and Rentals
92 Cook Rd.
(Corner of Hwy 1 & Hwy 8 North)
Moosomin , SK
S0G 3N0
S: Closed
M: 7:30AM-5:30PM
T: 7:30AM-5:30PM
W: 7:30AM-5:30PM
T: 7:30AM-5:30PM
F: 7:30AM-5:30PM
S: 8:00AM-4:00PM

Blog
Jun 30, 2020
Move your auger or conveyor safely with the Lift-EZ Hydraulic Jack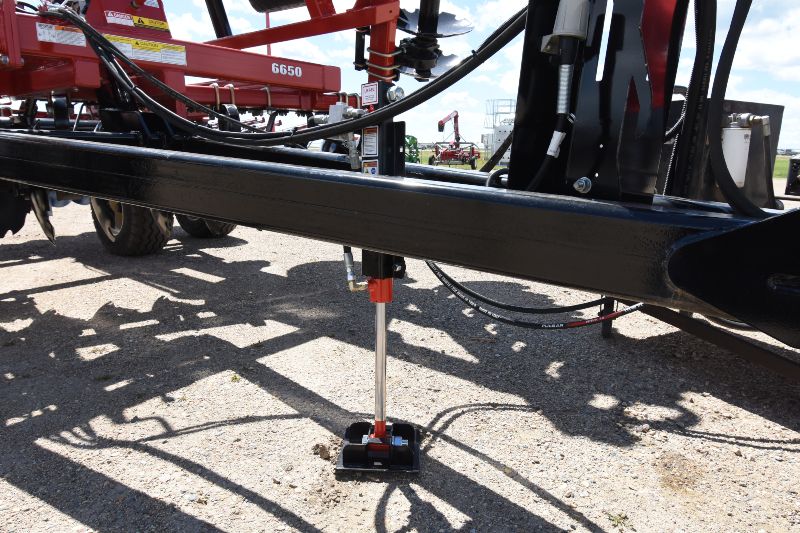 If you've ever moved grain with a conveyor or auger, you know that standard screw jacks can be inconvenient and a hassle to hook up and connect with your tractor. And if you've ever said to yourself "there has to be a better way," then you're not alone. The Lift-EZ Hydraulic Jack is a safe and convenient way to connect your auger or conveyor to your tractor

We spoke with the product's inventor, Bret Watson, the operations manager at Flaman's Swift Current location, about where the idea for this product came from, and why every farmer could use one.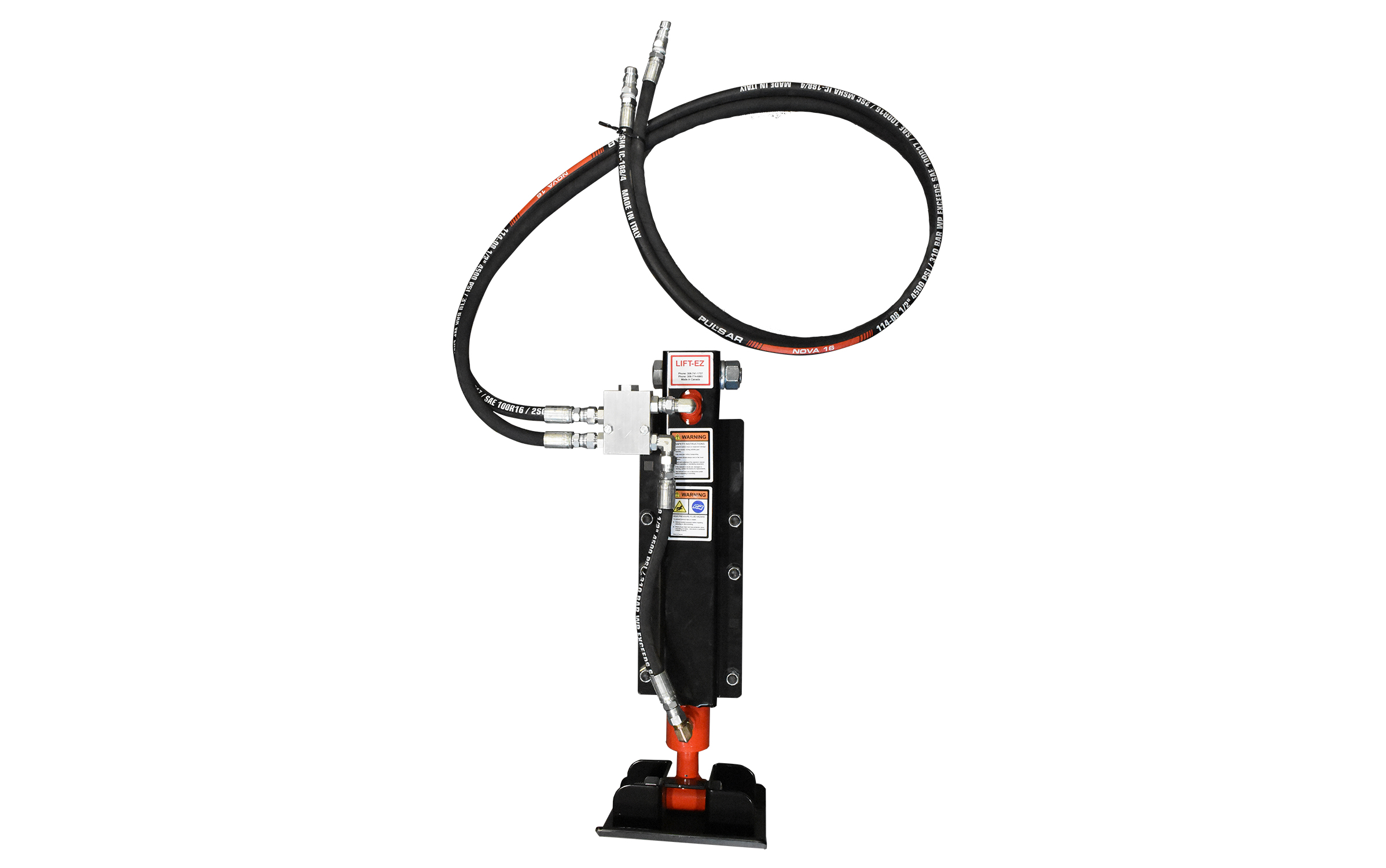 Tell me where the idea for this hydraulic jack came from?
Bret: I invented it two years ago with Bob Schafer. Bob has a service company that deals with farmers, and his customers were having trouble with their jacks getting damaged. They needed another option.
Bob and I were having coffee one day and we said to ourselves, "this is something we could do." Bob is a mechanic by trade, and I have an engineering degree and manufacturing background. Hydraulics are readily available on back of a tractor so that's why we chose that route.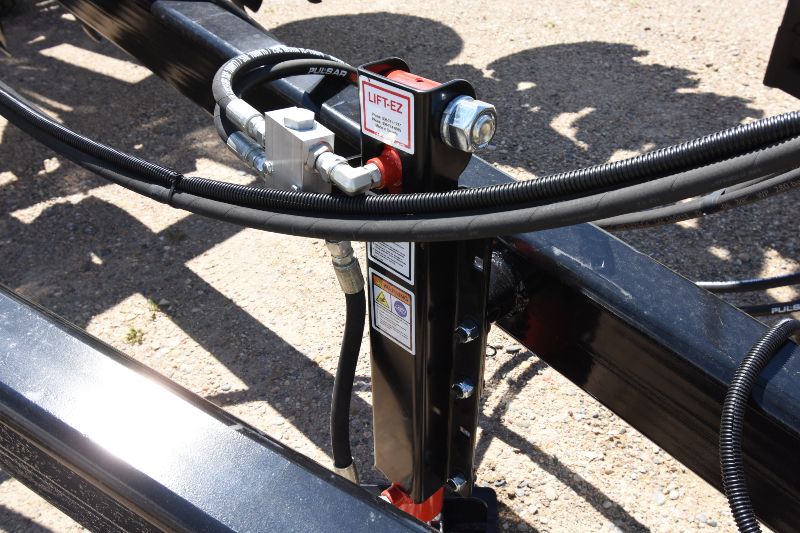 What was the creation process like?
Bret: We started with some drawings on a piece of paper, then I used CAD to develop it and make a prototype. Then we fine-tuned it to make sure it was user-friendly. From concept to completion it took about 3-4 months.

Tell me about the jack and what makes it different.
Bret: With this jack, the farmer can back up to auger/conveyor, connect the jack hoses and then safely lower/raise the unit from the cab of his/her tractor. They can easily get everything aligned, then slide in the implement pin, raise the Lift-EZ jack and then they're good to go. It uses the hydraulics that tractors already have, so it's easy to add on. I haven't seen anything like this for farm use before.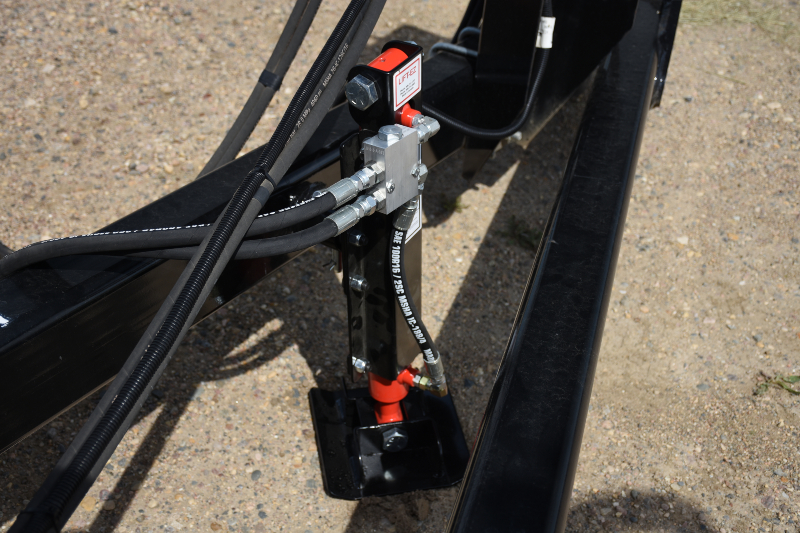 Tell me about the added safety features of this hydraulic jack.
Bret: The jack comes with a hydraulic safety valve, so if there is any damage to any hydraulic hose the jack won't come down. You can adjust the jack from your seat safely. When you get out of the tractor, you don't have to worry about the jack creeping down, the valve locks it and won't allow it to come down unexpectedly, which of course could be very dangerous.

Can this jack go on any auger or conveyor?
Bret: Yes, it can be retrofitted to any auger or conveyor. The jack stub can be mounted at any height in order to replace any standard screw jack. It's very user-friendly.

What inspires you to invent products like this?
Bret: I'm driven by solving problems and safety. This product came right from a farmer's need. It's a safer product and something that will help them.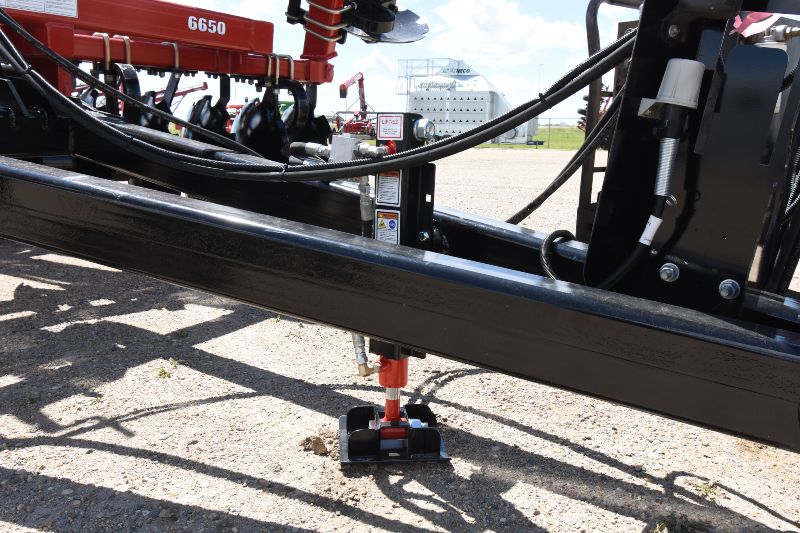 The Lift-EZ Hydraulic Jack will be available at most Flaman locations in Saskatchewan. Please call your local Saskatchewan store to ask about availability or to speak to a product specialist.