Flaman Sales and Rentals
92 Cook Rd.
(Corner of Hwy 1 & Hwy 8 North)
Moosomin , SK
S0G 3N0
S: Closed
M: 8-5
T: 8-5
W: 8-5
T: 8-5
F: 8-5
S: 8-4

Blog
Jun 12, 2019
NECO Grain Dryer Build
We recently had the opportunity to build the largest private NECO grain dryer in Western Canada – a NECO Mixed Flow 6 Burner D24380 -- for a large farming operation outside of Edmonton, AB. It was a complex endeavour with many moving parts, and it required many hours of planning to execute.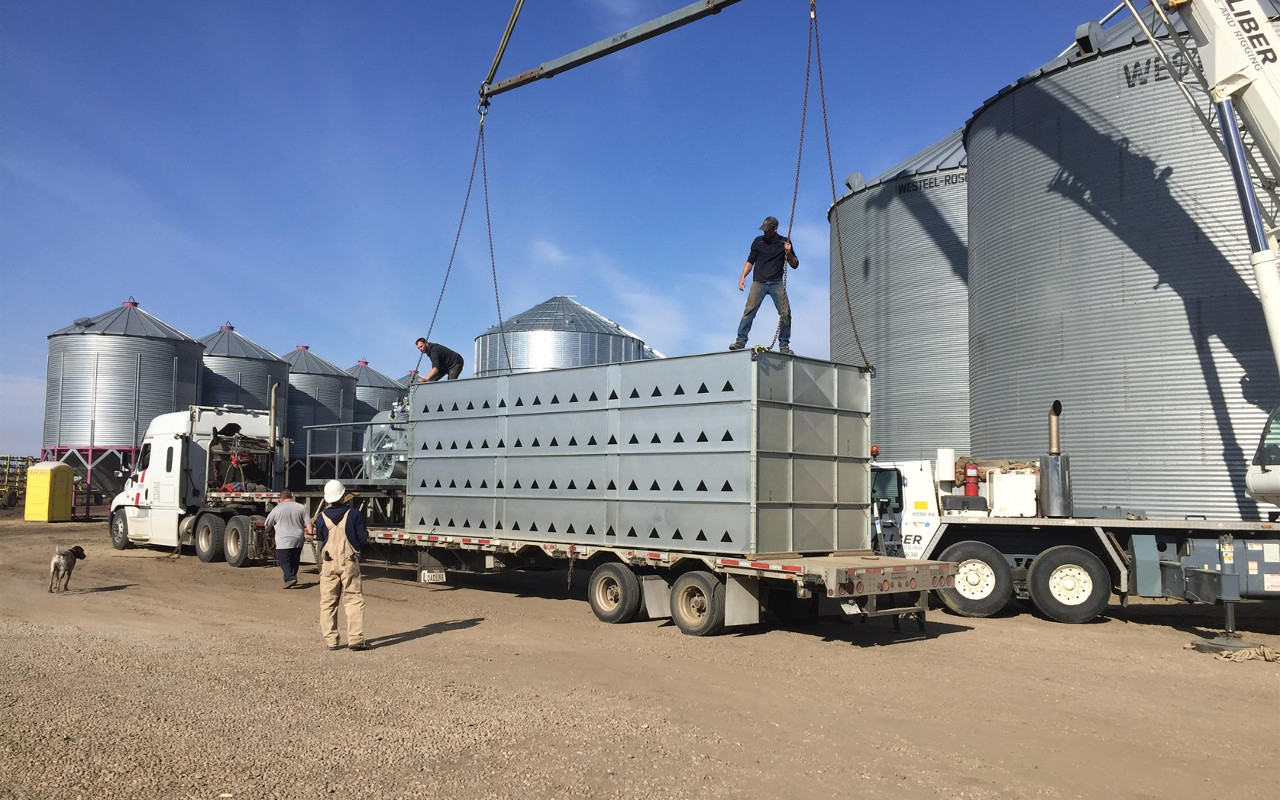 We had help from several outside sources: Freeway Transport, who were responsible for the dryer delivery; Xcaliber Crane & Rigging who handled the hoisting of the dryer; and Continental Bins, who provided assembly services. Additionally, Ron Kleuskens from NECO supervised the build and many members of the Flaman Nisku team assisted throughout the day where they were needed. And most importantly, the 4 owners of the farm and their sons, daughters, grandchildren & significant others were all present at one time or another throughout the day. They were the real supervisors!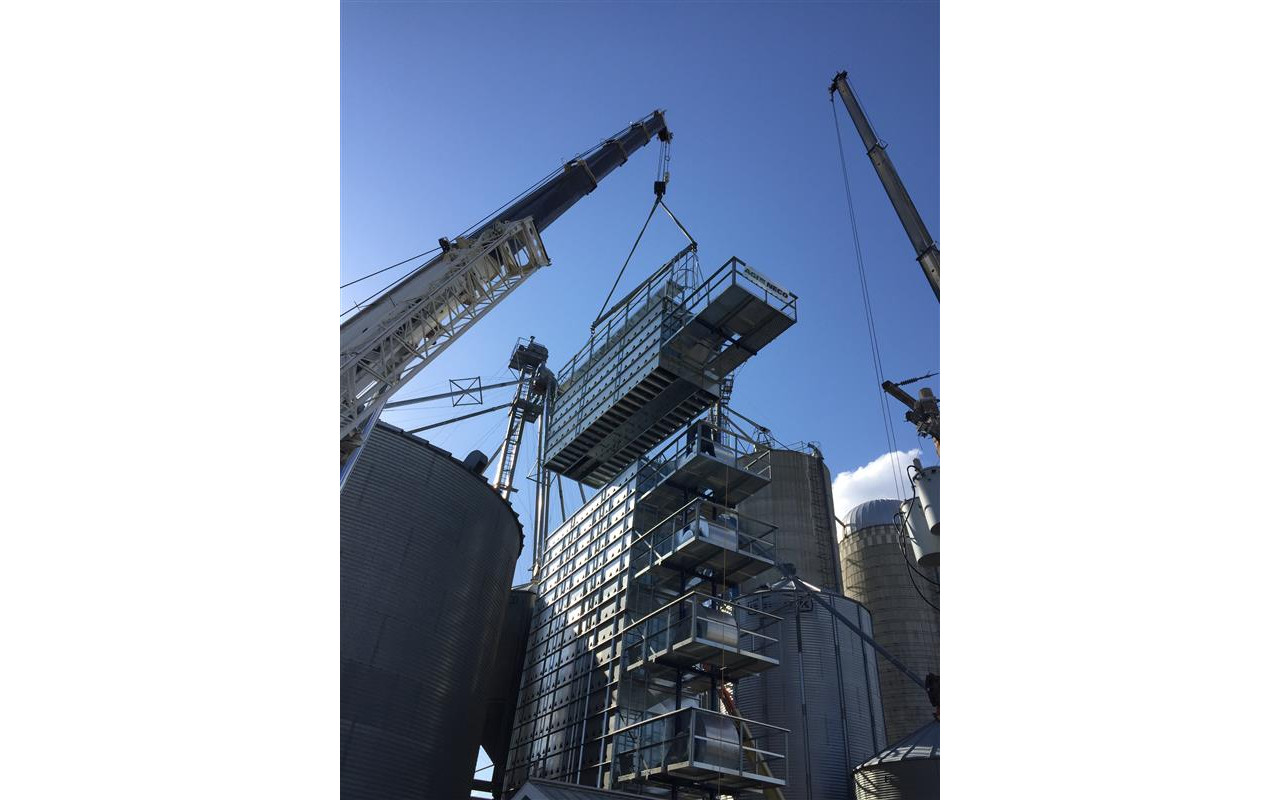 Build Day was kicked off with the delivery of the dryer. This consisted of 7 truckloads originating in Omaha, Nebraska. Each delivery was staggered by 2 hours, which allowed enough time for our crane and assembly teams to position and install each section before the next was delivered.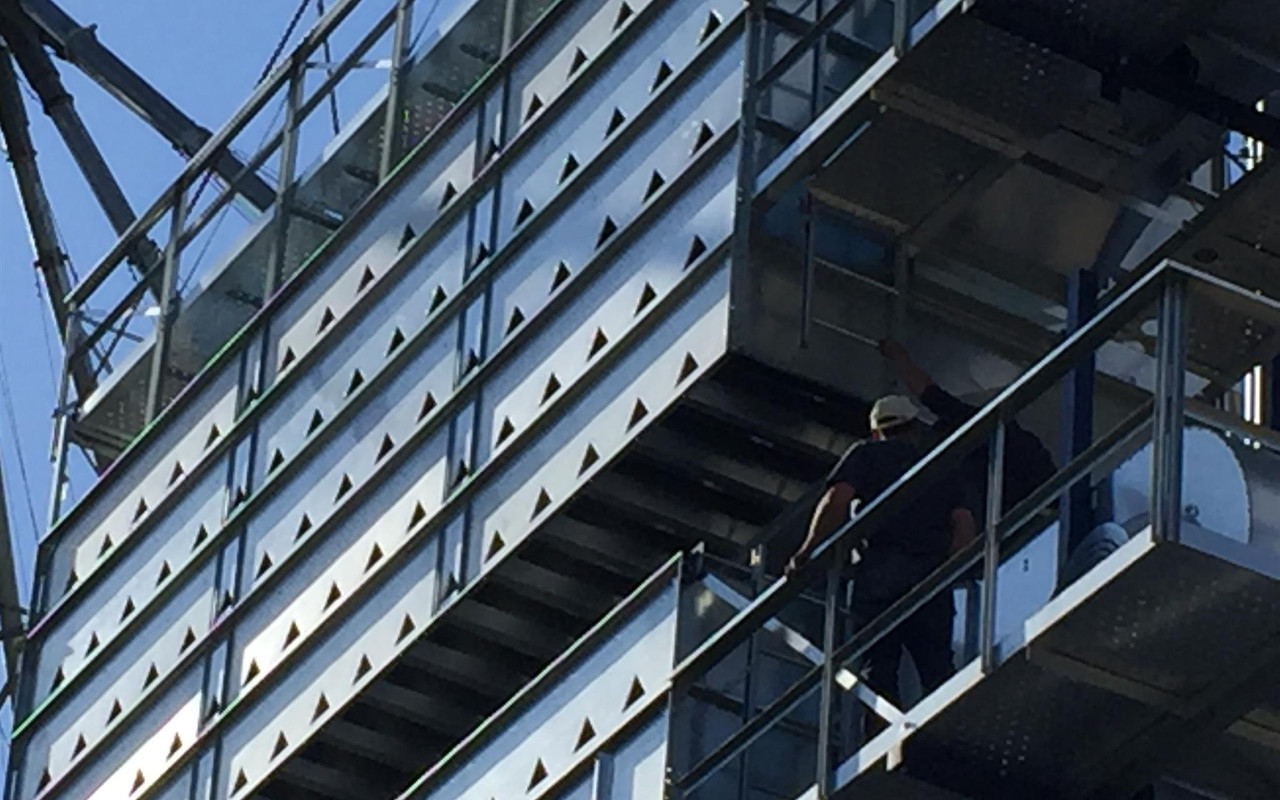 With the help of our partners and employees – more than 20 people in total -- we were able to install this behemoth of a dryer in one jampacked, 10 hour day.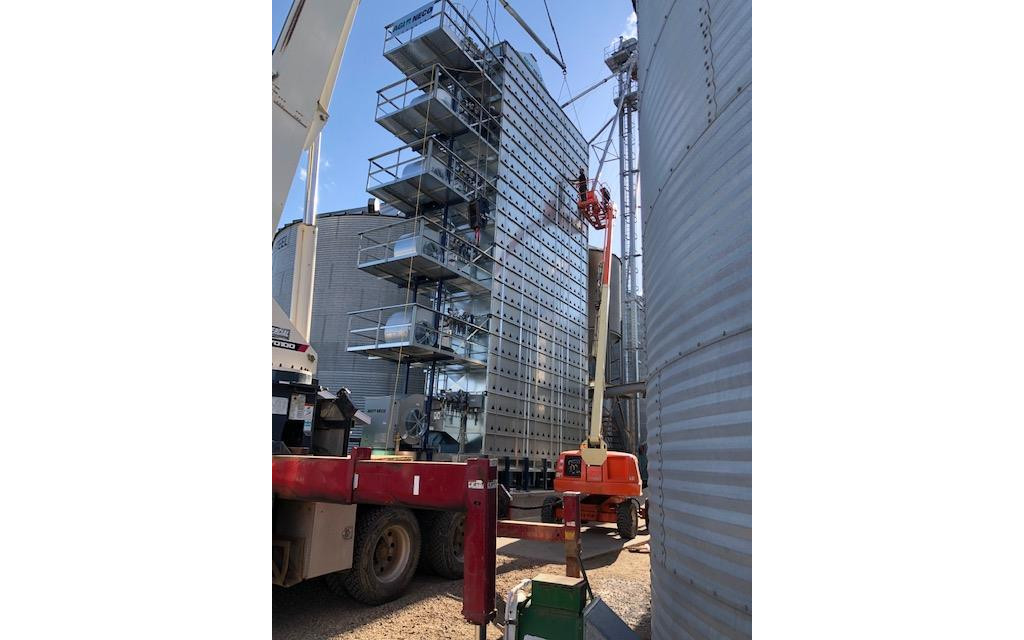 The dryer will serve as a flagship operation in the area and will likely create business not only for our customer's farm, but others in the area as well. It'll be an economic driver in the area for many years to come. We're thankful to be a part of this project and meet the needs of our customer. Customer service is one of the core beliefs Flaman was founded on and it's why we're celebrating 60 years in the agriculture industry in Western Canada.