Flaman Sales and Rentals
92 Cook Rd.
(Corner of Hwy 1 & Hwy 8 North)
Moosomin , SK
S0G 3N0
S: Closed
M: 8:00-5:00
T: 8:00-5:00
W: 8:00-5:00
T: 8:00-5:00
F: 8:00-5:00
S: 9:00-1:00

Blog
Dec 12, 2021
Get Out and Enjoy Winter Part 4 - Fun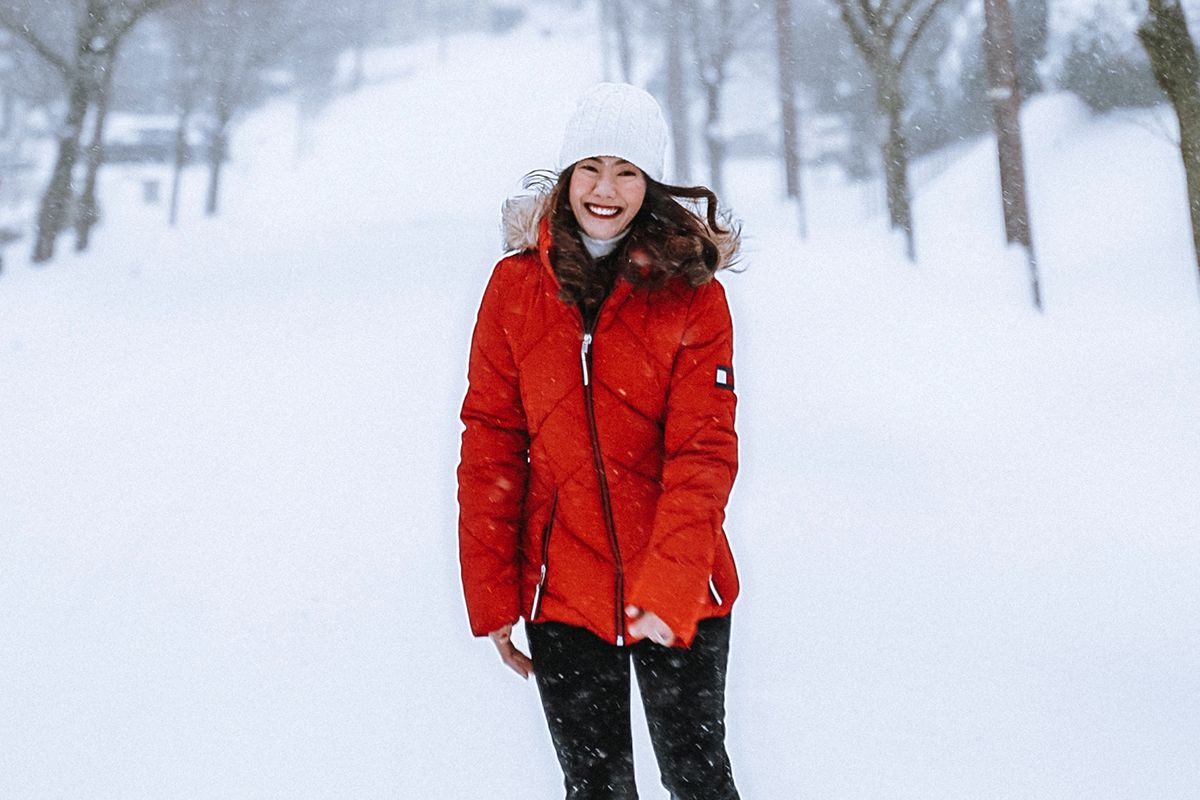 For countless winters, Canadians have instinctively taken to the outdoors. That habit has given us a national sport, long average lifespans, and a reputation for friendliness, hardiness and adaptability.

Most of us went out without the knowledge of studies documenting the good we were doing our minds and bodies. Fresh air, being active, and the natural beauty of our country were reasons enough.

Even if we find ourselves spending less time outside, the door is always open. So here's some information for those who'd like to regain the joy of winters past and those yet to fully discover what the season offers. It's our way of encouraging you to get out and enjoy the glories of a great Canadian Winter.

Part 4: Fun!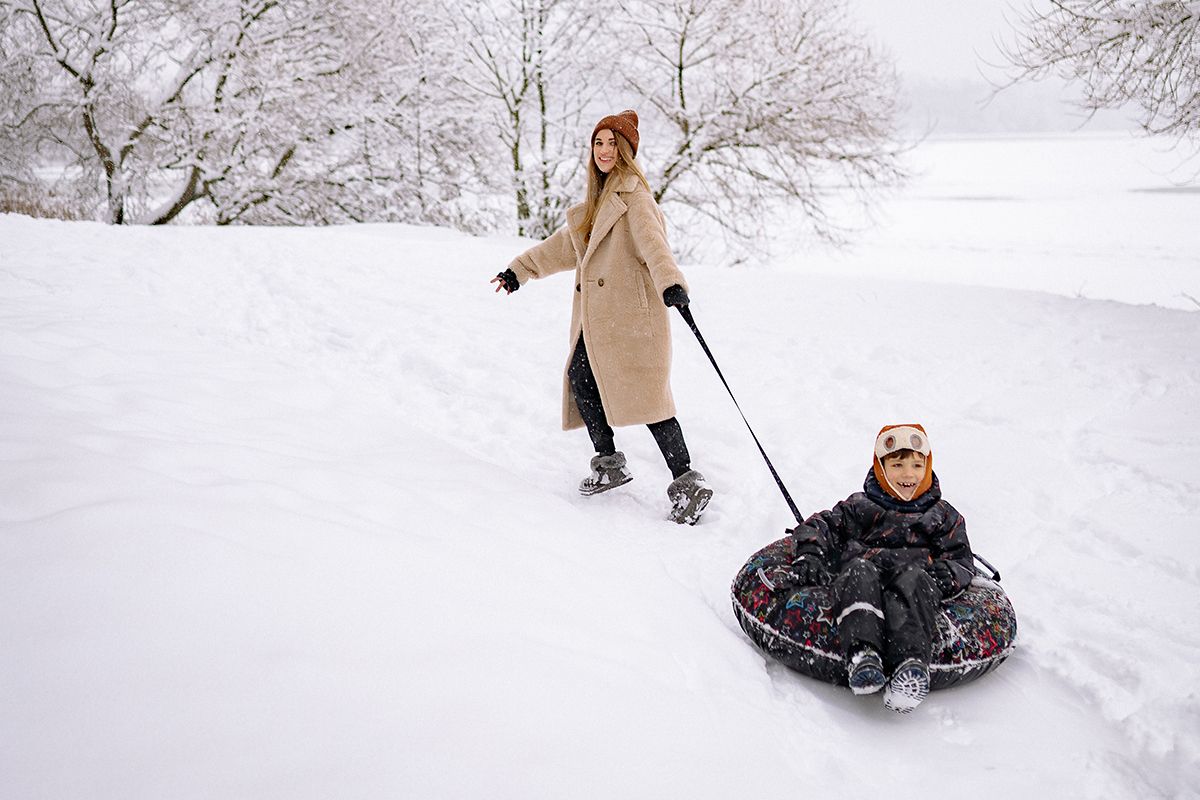 In part 3 of this series, we offered some timely tips to ensure your time outdoors is safe. As lovely as a regret-free winter sounds, FUN sounds even better. It's good for the mind and body and for our relationships with nature and each other.

Done correctly, fun has the admirable power to make you feel younger AND extend your lifespan. So it's never a waste of your time.

Raring to Go Outside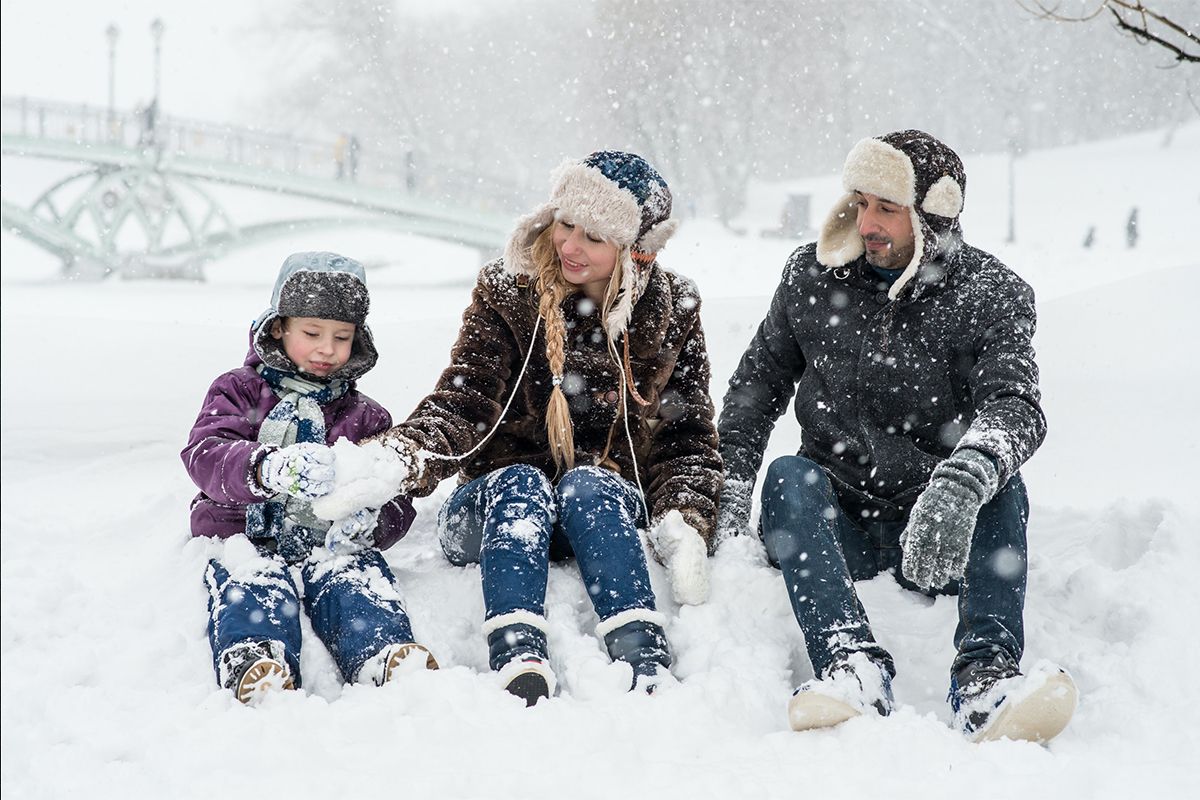 Recent events have made "going out" feel like a long-ago dream. That's certainly taken a toll on everyone's mental health, but at the same time, it's elevated our appreciation of our time outdoors. A recent study by the Centre for Addiction and mental health (CAMH) reported that getting outside was the most popular coping method - touted by 93.5% of survey respondents. Remember, that's in an age when people were already spending too much time indoors gawking at screens.

We've also become wiser and more respectful of each other's space – and there's plenty of it outdoors. So the time has come for us to reap all the benefits of a brisk winter day, safely sharing time with family, friends, and neighbours.

That renewed socialization comes with a whack of benefits. While our bodies enjoy reduced blood pressure and stronger immunity, our minds gain a better mood, more confidence and self-esteem, purpose, improved communication skills, increased brain health, and reduced risk of cognitive decline.

Winter Frolics – Go Outside and Play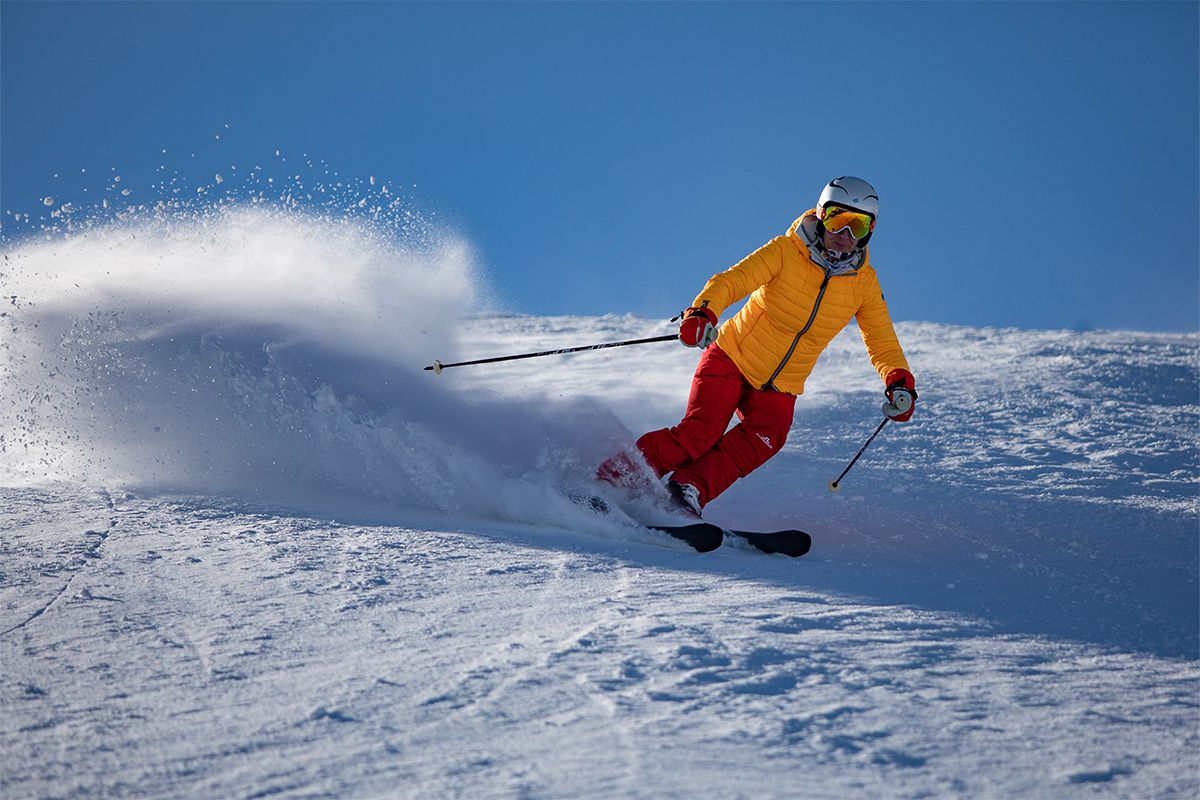 And we can have fun doing it. Just look at some of the entertaining activities out there and the health benefits they provide:

Downhill skiing: Do cardio-metabolic benefits like improved insulin resistance, body composition and glucose metabolism, and lowered blood pressure, blood lipids and heart rate sound like you're going downhill? According to a 2018 Time Magazine article, you are if you're on skis. Downhill skiing's cardio benefits are compared to those of rowing and cycling. But it's also a fantastic full-body workout, especially when your carve up those moguls. It's also a form of interval training with downhill dashes and rides back up on the chairlift.

Cross-country skiing: The gliding motion makes it low-impact. Using your upper body, arms, legs, and core makes it a supreme strength and toning exercise. Because it's so good for your heart and easy on your joints, people enjoy it into their 90s.

Skating: It also uses a gliding motion that's easy on your joints. It actually enhances your joint flexibility. You'll be moving in directions that don't apply to regular walking and getting great aerobic exercise as you gradually build up your heart rate and respiration. You'll also dart around in quick bursts, which is a fantastic anaerobic exercise to build up your muscles.

Snowshoeing: You can walk or run on them over snow that would otherwise cave in and leave buried up to your waist. (If you want a REALLY TOUGH workout, try walking around like that.) Because it keeps you on top of the snow, you can cover a lot of ground and see a lot of nature. But that doesn't make it a stroll in the park. There's enough drag over the surface to burn up to 50% more calories than you would walking the same distance. Meanwhile, you're building up muscular endurance as you work your flexors, quads, glutes, hamstrings and calves.

Cold Weather Hiking: We've discussed the benefits of forest bathing, which is more relaxed and nature-focused than the driven pace of a full-on hike. However, the effects of forest surroundings work the same – increasing the physical benefits of a good, brisk walk. It's even better if you take your hike in the mountains. Participants in a 2017 PLOS One study said they found it more pleasant and less tiring than a treadmill workout.

Old Familiar Fun in the Snow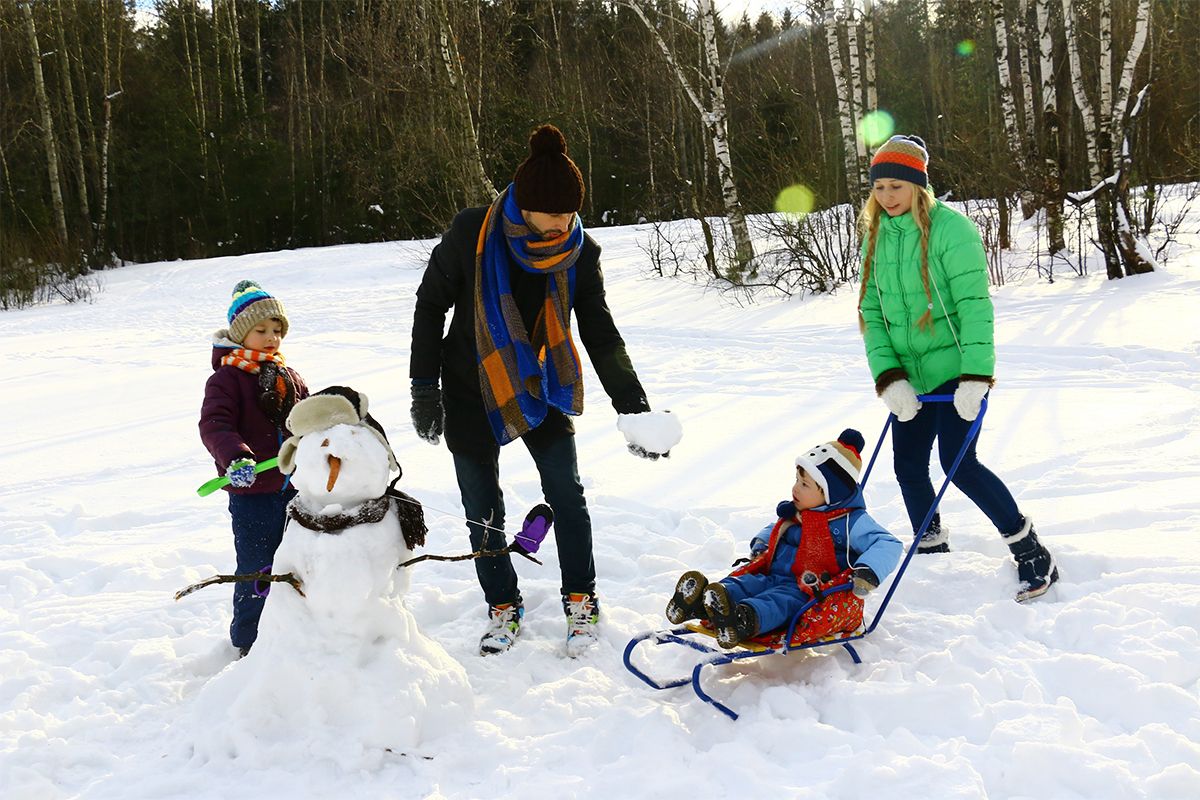 Wish you were a kid again? It might be your sense of propriety and not your years that you need to overcome. Every winter, you can find plenty of snow to build forts, snow people, or snowballs to fling about.

Put on your warm, waterproof clothing, then flop down and make a snow angel. Take a downhill plunge on a toboggan, tube or other gravity/good push-propelled vehicle. If you've got kids, use them as an excuse. They'll understand what you're getting out of it.
If you want more excuses, here's a bunch of them:
You're getting a great cardiovascular workout that just feels like you're enjoying yourself.
You'll be stimulating brain function.
You'll activate your imagination.
You'll bring back childhood memories and optimism that can lift the burden of adult problems off your shoulders for a while.

Winter's Calling You to Come Out and Play.

If you remember your childhood correctly, you'll recall what came before all that romping in the snow. There was the getting roused out of bed and the bundling up your parents made you do. As adults, we can make our own choices, and we often decide to forego the inconveniences that come between us and getting on with life.

It's easy to stay indoors in your pyjamas and wait for winter to just end already. But you'll miss out on all the invigorating, emboldening, and just plain fun benefits of the season.

So go out and make a friend of winter. You'll miss it when it's gone.

---

Warm Up to Winter Contest
Have you entered our Warm Up to Winter contest on our Facebook and Twitter pages yet?

It's that time of year again – and we're giving away some awesome prizes! Enter to win a $3,000 trailer purchase credit plus weekly prizes like trailer rentals, Koenders snowmobile sleds, gas cards, and more! Draws are made at the end of every week until our Grand Prize Draw on February 4th. Enter now – and good luck!