Flaman Sales and Rentals
92 Cook Rd.
(Corner of Hwy 1 & Hwy 8 North)
Moosomin , SK
S0G 3N0
S: Closed
M: 7:30AM-5:30PM
T: 7:30AM-5:30PM
W: 7:30AM-5:30PM
T: 7:30AM-5:30PM
F: 7:30AM-5:30PM
S: 8:00AM-3:00PM

Blog
Dec 24, 2010
Stuck in the Muck random draw winners
We've made the draw for the random winners of the Great Saskatchewan Stuck in the Muck photo contest.
Congratulations to the winners who also get a new tow rope:
Trevor Berkan, Southey
Rick Yagelniski, Springside
Diane Coombs, Wroxton
Nicole Squires, Prince Albert
Monty Kovlaske, Humboldt
You can view all the voting results and photos at
www.stuckinthemuck.com
We've had more than 72,000 visits to the Stuck in the Muck website from across the globe since the contest launched. Over 300 people signed up and submitted 365 photos. Thanks to everyone who support us and helped make the contest a success!
We've been getting lots of attention in the media too! We've had stories on CBC Radio, CBC Online, CTV, Global, CJWW, News Talk CKOM, CKBI in Prince Albert and CJGX in Yorkton to name a few!
If you'd like to check out all the media coverage that Stuck in the Muck has been getting, check out our Facebook page at
www.facebook.com/pages/Flaman-Group-of-Companies/147896325258199
Don't forget to give us a "Like"!
We know many producers had a rough time seeding and harvesting in the mud, but we hope you had some fun with this contest and were able to have a few laughs about the "sticky" situations.
Trevor Berkan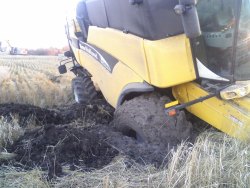 Rick Yagelniski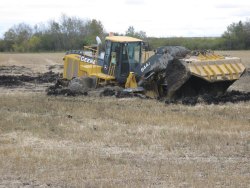 Diane Coombs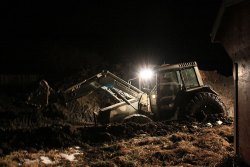 Nicole Squires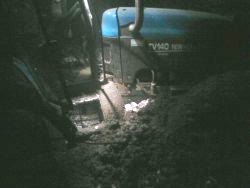 Monty Kovlaske