Flaman Sales and Rentals
92 Cook Rd.
(Corner of Hwy 1 & Hwy 8 North)
Moosomin , SK
S0G 3N0
S: Closed
M: 7:30AM-5:30PM
T: 7:30AM-5:30PM
W: 7:30AM-5:30PM
T: 7:30AM-5:30PM
F: 7:30AM-5:30PM
S: 8:00AM-3:00PM

Wil-rich 357 Inline Ripper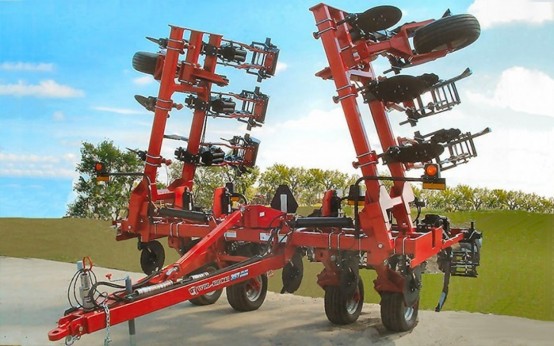 The 357 Inline Ripper is ideal for breaking-up heavy compaction. Most tillage will only reach topsoil depths, however, the Ripper will penetrate even the hardest ground beyond the compaction layer. The shanks on this field-proven design are available in rigid or spring reset options, with parabolic or minimal disturbance shanks.

Deeper penetration allows nutrients to re-emerge
Breaks-up heavy compaction allowing for greater crop potential
Increases soil aeration and better water drainage
Breaks-up slough bottoms and alkaline build-up
Contact Us
Quote Request
Similar Inventory
Extra Information
Features

tubular frame: provides strength to withstand the highest horsepower tractors
walking tandem wheels: allows for consistent working depth on rough ground and stable transport
quick adjust lock-pin design: allowing for quick and secure alignment, fastening and changing of parts.
folding capabilities: convenience for storage and transport
Various attachments available.


Why Subsoil?
Soil health is vital to the success of any farm, large or small. The state of your soil directly correlates with your crop potential. Silty or clay soil is naturally prone to compression, however, this compression increases from heavy machinery over time. In this case, subsoiling at a depth of 12 to 18 inches (which is much deeper than a standard subsoiling at 6 to 8 inches) will increase root aeration and give water a place to go, retaining it and giving it better access to crops that need it for survival. This ultimately translates to more nutrient and mineral access by crops, which in turn affects your yield and bottom line.