Flaman Sales and Rentals
92 Cook Rd.
(Corner of Hwy 1 & Hwy 8 North)
Moosomin , SK
S0G 3N0
S: Closed
M: 8am-5pm
T: 8am-5pm
W: 8am-5pm
T: 8am-5pm
F: 8am-5pm
S: 9am-1pm

Meridian Stainless Steel Liquid Storage Tank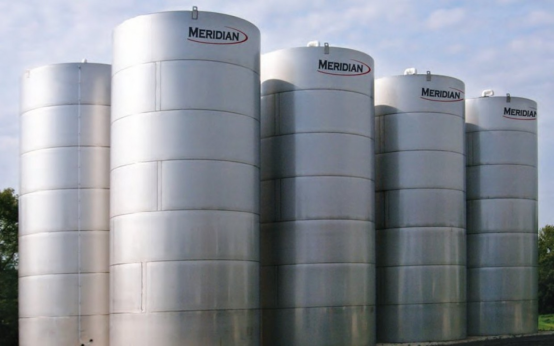 Meridian provides the most reliable stainless-steel liquid storage tanks in the industry. Store fertilizer, chemicals and even oil with ease. Its state-of-the-art design allows for trouble-free access while maintaining the highest standards in structural integrity.


Available in standard and custom sizes, contact your local Flaman Ag dealer for more information on how we can fit your operation with the right tanks for your needs.


Contact Us
Quote Request
Extra Information
Leak proof valves and fittings coupled with Meridian's stringent sandblasting procedures ensure these tanks are ready for your agriculture or industrial operation. Meridian is your best choice for storing liquids.

Available in cone bottom or flat bottom designs, we have the stainless steel tanks you need.


| | | |
| --- | --- | --- |
| Volume (Liters) | 65,109 | -- |
| Volume (CND Gal) | 14,335 | -- |
| Diameter | 12' | -- |
| Height | 23'3" | -- |
Meridian Stainless Steel Liquid Storage Tank
Specifications
Volume (Liters)
Volume (CND Gal)
Diameter
Height
SS1220

SS1225

SS1230

SS1235

SS1240

SS1420

SS1425

SS1430

SS1435

SS1440

SS1620

SS1625

SS1630

SS1635

SS1640

SS1835

SS1840
×