Flaman Sales and Rentals
92 Cook Rd.
(Corner of Hwy 1 & Hwy 8 North)
Moosomin , SK
S0G 3N0
S: Closed
M: 7:30-5:30
T: 7:30-5:30
W: 7:30-5:30
T: 7:30-5:30
F: 7:30-5:30
S: 8:00-2:00

Frost Fighter Portable Heater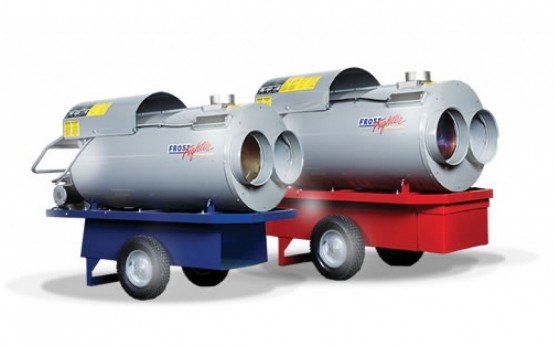 These construction grade heaters are a great alternative for drying grain.
350,000 BTU.
200°F discharge temperature
Diesel fired (will run up to 16 hours on single tank of fuel)
Indirect heat means clean, dry hot air with no sparks.
Ducting can be adapted to heat 2 bins at once.
Contact Us
Quote Request
Similar Inventory
Extra Information
Frost Fighter Heaters are available for sale or rent. Call or stop in today for more information.

NOTE: Frost Fighters can run on diesel but you will require an electrical source or generator to run the fan.