Flaman Sales and Rentals
92 Cook Rd.
(Corner of Hwy 1 & Hwy 8 North)
Moosomin , SK
S0G 3N0
S: Closed
M: 8am-5pm
T: 8am-5pm
W: 8am-5pm
T: 8am-5pm
F: 8am-5pm
S: 9am-1pm

Flaman Agriculture Lethbridge, Alberta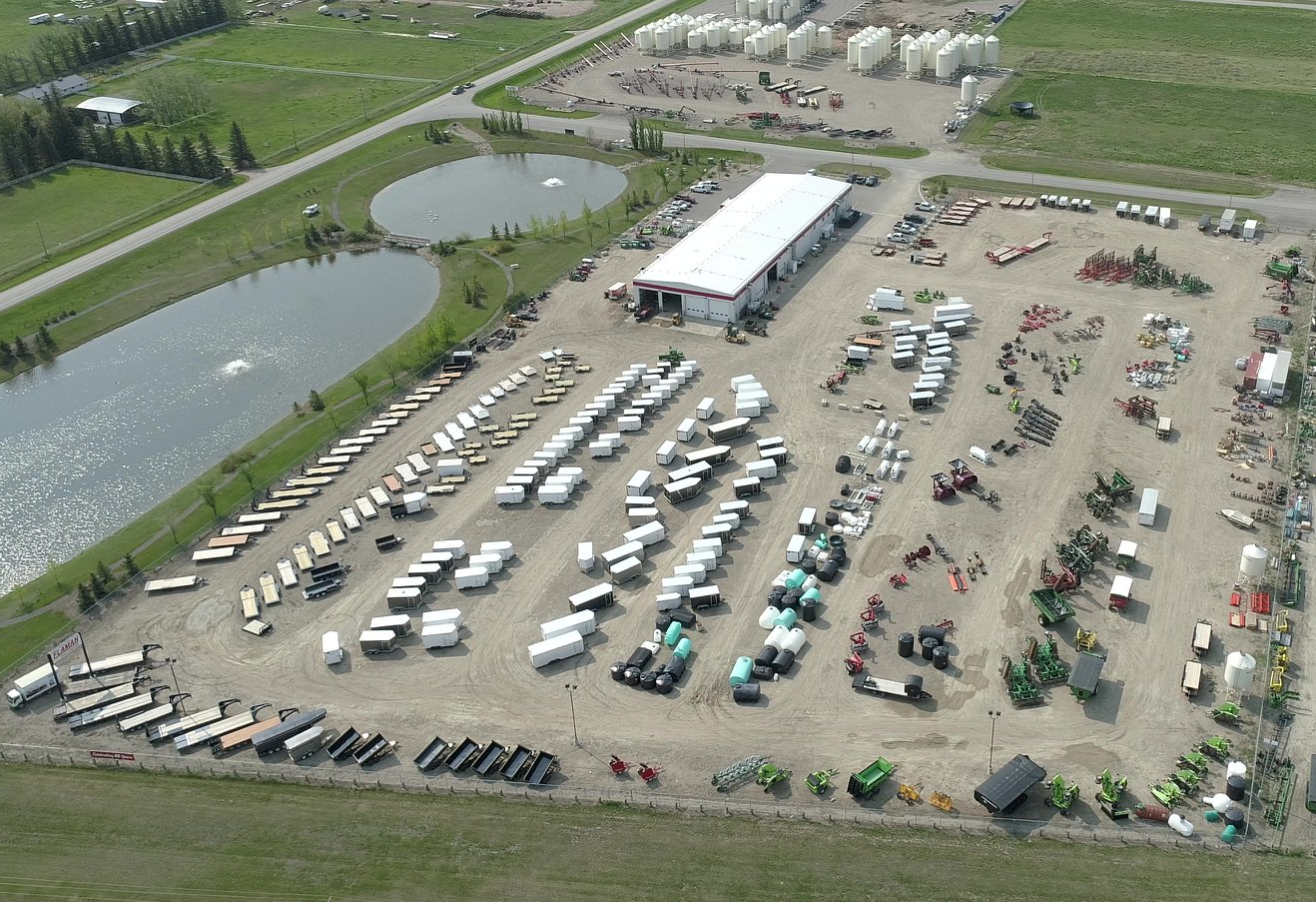 Founded in 1959 by Frank Flaman, the Flaman legacy was born in Southey SK. After expanding in Saskatchewan he left his sons at the helm to move to a new land of opportunity. In the 1980's Frank moved to Alberta and eventually in 1998 Frank Flaman Sales expanded into Lethbridge. From day one the Lethbridge store included every Flaman division including: Agriculture, Trailers, Fitness and Rentals. Southern Alberta and specifically Lethbridge is a vibrant Agricultural area with everything from irrigation farming to feedlots. In 2013 the Lethbridge location moved to a brand new facility along Highway 3 to better serve its customers.

Our Agricultural division is growing every year to meet the demands of the most progressive farmer. This includes bins, aeration fans, moisture and temperature cables complete with apps on your phone to monitor! We also sell augers, conveyors, grain vacs, grain baggers and extractors, grain carts and grain wagons. For tillage products, Flaman carries heavy breaking discs, high speed discs, and heavy harrows. We also have a range of field equipment such as land rollers, mowers, rock pickers, rock windrowers, large blades, scrapers and snow blowers. Flaman has a huge selection of water & fertilizer storage and transport tanks, fuel trailers and fuel tanks. Along with that we have all the fittings and pumps, chemical handlers and more to get the job done. We don't just cater to farmers, many acreage owners have purchased 3 point hitch finishing mowers, rototillers, discs, cultivators, scrapers, blades and more. We have so many products that we are constantly updating our website with new stuff!

Need your agriculture implement repaired or serviced? Our trained technicians can help you with that! Book your service appointment now.

Come see the gang here at 16 Broxburn blvd 5 km East of Lethbridge on Highway 3.